Iran
Middle East
North America
Incoming US administration will need to change Iran approach: Rouhani
President Hassan Rouhani says current developments indicate that the new US administration would need to switch from a posture of threats against Iran to one of seeking opportunities with the country.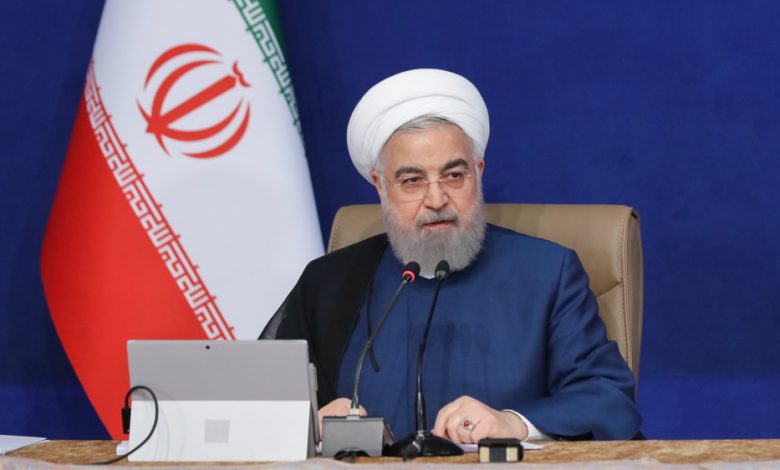 Speaking at a cabinet meeting in Tehran on Wednesday, Rouhani said the incoming US administration would return to a situation in which rules are respected.
"With the situation that has been brought about, we will in the future be moving from an atmosphere of threats created by this rogue [US] administration to one of opportunity," he said.
The president predicted that the situation of the country will improve in the future, but clarified, "Some think that when we speak of a better situation, we mean negotiations with America. That is, however, not the case."
Iran has been under a series of illegal sanctions imposed by the US since May 2018, when US President Donald Trump withdrew Washington from the 2015 nuclear deal, officially known as the Joint Comprehensive Plan of Action (JCPOA).
Trump's administration unleashed the so-called maximum pressure campaign and targeted the Iranian nation with the "toughest ever" restrictive measures.
A critic of Trump's, US president-elect Joe Biden has said he would return the United States to the Iran nuclear deal as a starting point for follow-on negotiations.
Elsewhere in his remarks, Rouhani said that Trump expected other states to follow America's suit regarding the JCPOA, but no country, even the US's European allies, followed in its footsteps.
Since 2018, he said, Iran been under an economic siege and faced economic terrorism by waged "a bullying government."
Rouhani added that the Iranian government has in recent years attempted to lift sanctions and create opportunities, bringing about the total failure of the US in the political, legal and moral sectors.
"The United States was able to put pressure on the Iranian nation in the economic field and our people faced problems, but it still failed to achieve its main objective, which was creating famine in the country and disrupting our internal security," he said.
The Iranian chief executive also highlighted the US government's defeats in dealing with Iran on the United Nations, where Washington failed to garner support for extending a UN arms embargo against Iran and restoring all international sanctions against the country.
"We repeatedly stressed that the incoming US administration has no choice but to return to the rule of law and surrender to the Iranian people, because everyone — from Democrats to Republicans — knows that America's maximum pressure on Iran has failed," he added.