Syria
Independence of Syrians from global terrorist occupation: Terrorists losing last bastion in Homs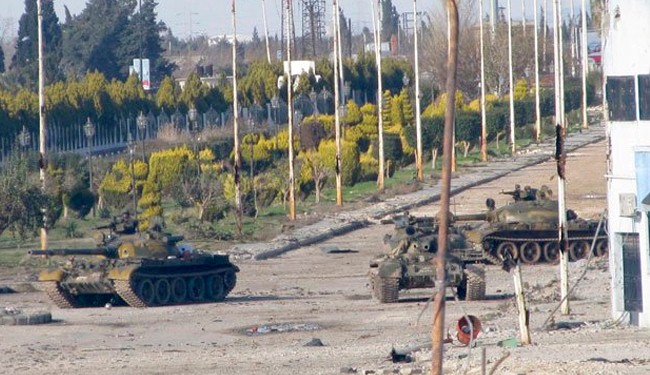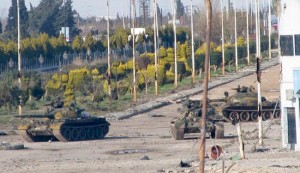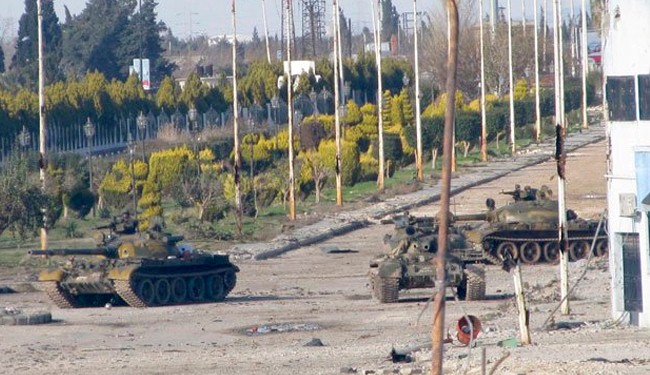 The foreign-backed terrorists in Syria have said that they would lose their last bastion in Homs Governorate within the coming days.
One of the first Syrian cities to experience unrest, Homs often has been described by the terrorists as the symbolic capital of the 3-year-old conflict, which has reportedly killed more than 150,000.
Besieged for almost 700 days, the narrow streets and stone buildings of the old city continue to provide a haven to what terrorists claim are nearly 1,000 militants who rejected a United Nations-brokered truce earlier this year that allowed hundreds to flee the siege.
But after another round of UN-mediated talks to end the siege failed, the remaining terrorist areas came under heavy attacks in the last week as the Syrian troops began a final push, according to an anti-government militant who has remained behind.
"If there is not a cease-fire, the old city will fall within days," said Abu Rami al Homsi.
Homsi, whose name is an alias, said some militant units "have been trying to defect, and many terrorists want to negotiate a withdrawal with the army to leave the populated areas for the countryside."
Syrian state media have denied any such talks were underway and lauded the recent operations as having cleared "nests of terrorists."
Homsi described many of the remaining terrorists as starving and their units either to surrender or disperse.
"The government is trying to tempt militants to surrender with promises of food and visits with their families," he said. Dozens of militants appeared willing to take the offer, he said.
The majority of the terrorists who remain in the old city appear to belong to Al-Qaeda's Syrian affiliate, the Nusra Front, and its radical rival, the so-called terrorist group of Islamic State of Iraq and the Levant (ISIL). Despite fighting one another in eastern Syria, the groups remain battlefield allies in the western part of the country.
The Syrian government in recent weeks has consolidated control over several major population centers, including Homs and the eastern suburbs of Damascus, in advance of presidential elections now set for June 3.