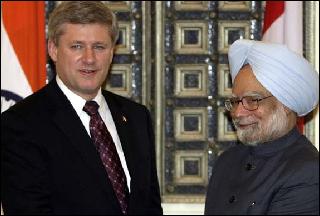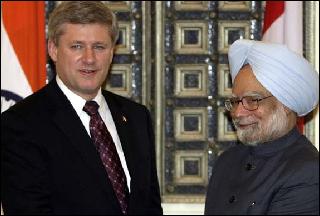 Canada and India — which is yet to sign the Non-Proliferation Treaty (NPT) — have signed a nuclear deal to cooperate on developing civilian nuclear energy.
The agreement was signed during a G-20 summit by Canadian Prime Minister Stephen Harper and Indian Prime Minister Manmohan Singh.
The agreement allows Canada's nuclear industry accessing India's expanding nuclear market. Radiation safety and nuclear waste management is also part of the agreement.
"The Civil Nuclear Cooperation Agreement that we have signed breaks new ground in the history of our co-operation in this very important sector," Singh told reporters in Toronto, the BBC reported. "It reflects the change in international realities and will open new doors for mutually beneficial co-operation in nuclear energy."
However, over 50 percent of India's energy use depends on its coal. India's nuclear isolation ended in 2008 after its landmark agreement with the United States.