Asia-Pacific
India
India: New US decision not to impact Chabahar project
The US decision to end waivers for purchase of crude oil from Iran will not impact the Chabahar port project being developed by India, a US State Department official has told PTI news agency.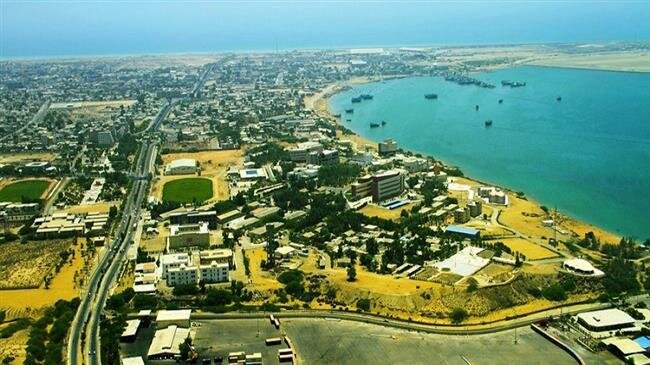 US Secretary of State Mike Pompeo announced an end to the waivers which allowed imports from the Middle Eastern powerhouse, saying Washington's aim was to bring Iran's crude exports to zero.
"The exception for reconstruction assistance and economic development for Afghanistan, which includes the development and operation of Chabahar Port, is a separate exception, and is not affected by yesterday's announcement," the unnamed spokesperson told Press Trust of India Tuesday.
President Donald Trump's "South Asia strategy underscores our ongoing support of Afghanistan's development as well as our close partnership with India," the spokesperson added.
India is Iran's second largest oil importer. In November, the Trump administration granted India an exemption from US sanctions to import an average of 300,000 barrels per day from Iran for six months.
By retracting its oil exemptions, the Trump administration is encroaching on the energy security of India and other clients of Iranian crude.
New Delhi has been tight-lipped on the new US decision, with Minister of Petroleum Dharmendra Pradhan only saying Tuesday that "there will be additional supplies from other major oil producing countries."
India started its commercial activities in Chabahar within the framework of a trilateral deal which also includes Afghanistan in January.
India begins commercial activity at Iran portIndia starts its commercial activities in Chabahar within the framework of a trilateral deal, also including Afghanistan, for developing the southern Iran port into a regional trade hub.
The port provides the easiest access to the high seas to landlocked Central Asian countries of Afghanistan, Turkmenistan, Uzbekistan, Tajikistan, Kyrgyzstan, and Kazakhstan.
Chabahar on the coast of the Gulf of Oman is Iran's southernmost city. The port is easily accessible from India's west coast and New Delhi hopes to utilize its transit potentials to embolden the country's connectivity footprints.
The project includes the construction of a railway line from Chabahar port to Afghanistan, and for shipments to the war-torn country of non-sanctionable goods, like food and medicines.
It could potentially open the way for millions of dollars of trade for land-locked Afghanistan and reduce Kabul's dependence on foreign aid and put a major dent in the illicit opium trade.