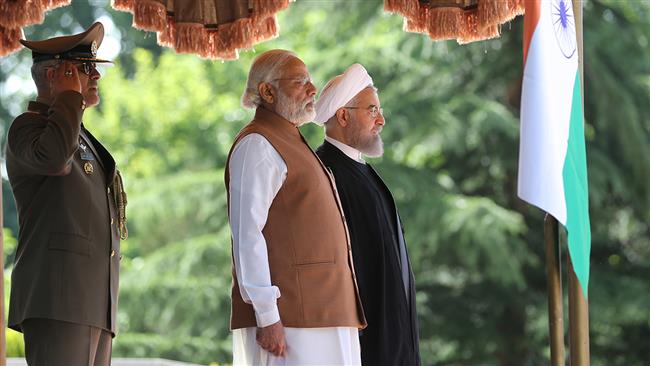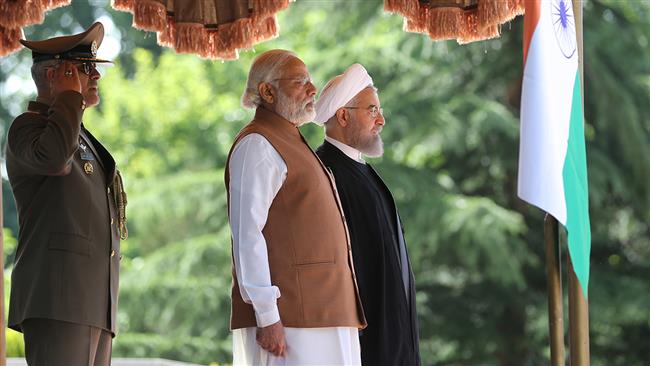 Prime Minister Narendra Modi has been accorded an official welcome in Tehran at the start of a two-day visit to make a case for India's space in Iran's market following the lifting of sanctions.
President Hassan Rouhani received Modi at Sa'adabad Cultural Complex where they sat for their first meeting to discuss mutual ties as well as regional and international issues on Monday morning.
Modi is the first Indian prime minister in Iran in the last 15 years on a visit which will mainly focus on connectivity, infrastructure, energy partnership and bilateral trade.
"Enhancing connectivity, trade, investments, energy partnership, culture and people to people contacts would be our priority," Modi wrote on his Twitter account on the eve of his visit.
Modi is expected to meet Leader of the Islamic Revolution Ayatollah Seyyed Ali Khamenei later in the day.
"My meetings with President Rouhani and Hon'ble Supreme Leader of Iran will provide an opportunity to advance our strategic partnership," the Indian prime minister wrote.
"India and Iran enjoy civilizational ties and have shared interest in the peace, security, stability and prosperity of the region," he added.