Asia-Pacific
India
Iran
Middle East
India says its relations with Iran not influenced by any third country
India says its relations with Iran are not influenced by any third party, as the US tightens the screws on the customers of the Iranian crude oil.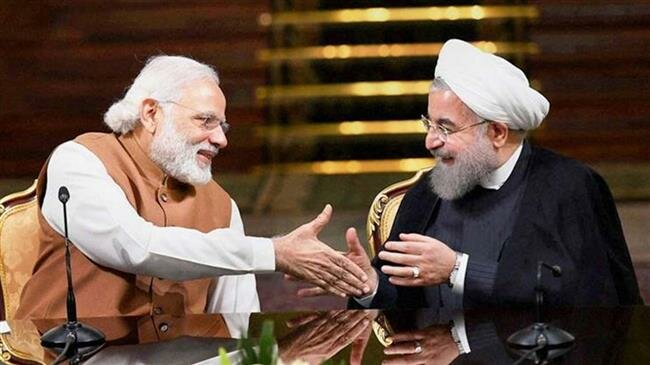 "India's bilateral relations with Iran stand on their own and are not influenced by India's relations with any third country," Minister of State for External Affairs V Muraleedharan said in a written reply on Wednesday.
After six-month-long exemptions from US sanctions to buy oil from Iran ended in May, India said it will deal with the issue based on three factors: the country's energy security, commercial consideration and economic interests.
Iran's Ambassador to India Ali Chegeni on Tuesday stressed that his country can provide "affordability, accessibility and security" of energy to India.
The Iranian envoy also alluded to the possibility of using barter, rupee and European mechanisms for trade in oil with India and other countries to circumvent the US sanctions.
The remarks came days after US Secretary of State Mike Pompeo assured New Delhi that America is "doing everything" to ensure India has crude oil imports in the wake of the situation arising out of sanctions on importing oil from Iran.
The US had told India and other countries to cut oil imports from Iran to "zero" by November 4 or face sanctions. However, Washington had granted a six-month waiver from sanctions to eight countries, including India. The waivers, however, ended on May 2, when India stopped oil imports from Iran.
A senior Indian government official stressed in late May that India was opposed to the US sanctions and "is keen to resume imports, though the quantum will be limited".
India plans to resume Iran oil imports despite US banThe Indian government is looking at ways to resume oil imports from Iran despite US sanctions which aim to dry up Iranian revenues, local media reported on Tuesday.
India is Iran's second biggest oil buyer after China, sourcing about 10% of its supplies from the Islamic Republic.
The US decision to end sanctions waivers has angered Washington's allies.
Back in April, Chinese tabloid newspaper the Global Times said China and India could work together "to form a buyers' bloc" to counter US sanctions on Iran.