India
Afghanistan
Asia-Pacific
India signals commitment to Chabahar despite Taliban shadow
India's external affairs minister S Jaishankar says Iran's Chabahar port has emerged as a commercial transit hub for the region.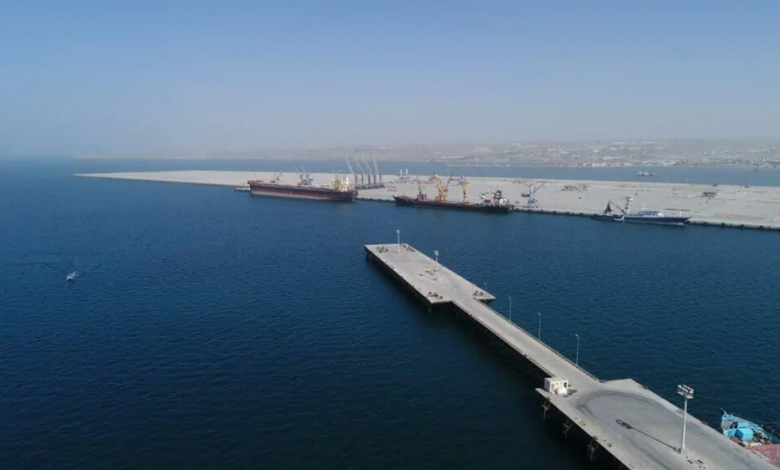 His country has been developing a part of Chabahar on Iran's southeastern coast along the Gulf of Oman in order to expand trade with Iran, Afghanistan and Central Asian nations.
Jaishankar put it the other way around, saying the port is a "more economical and stable route" for landlocked countries to reach India and the global market.
His remarks in reply to the lower house of parliament, Lok Sabha, indicated India's continuing commitment to the port despite speculation about its viability following the takeover of Afghanistan by the Taliban in mid-August, English-language daily the Hindustan Times said.
"The Chabahar port has provided much needed sea-access to landlocked Afghanistan. The port has also emerged as a commercial transit hub for the region. It is a more economical and stable route for landlocked countries of the region to reach India and the global market," he said.
According to the paper, Chabahar facilitated the delivery of humanitarian assistance, especially during the Covid-19 pandemic.
India used it to ship 75,000 tonnes of wheat as food assistance to Afghanistan in 2020, it said. So far, 110,000 tonnes of wheat and 2,000 tonnes of pulses have been trans-shipped from India to Afghanistan.
India is developing two berths at the Shahid Beheshti port of Chabahar with a total capital investment of $85 million and will operate them on a 10-year lease.
It took over operations at the port from December 24, 2018. Since then, the country has handled 160 vessels, 14,420 TEUs (twenty-foot equivalent units) of cargo and 3.2 million tonnes of bulk and general cargo, the Hindustan Times reported.
Iran is not satisfied, however. Last month, its ambassador to New Delhi, Ali Chegeni, said there is "not enough activity" from the Indian side to complete the project.
"Chabahar, on paper, is not covered by the US' illegal sanctions," he said, but India is probably still scared of "third parties" to invest and work in the port.
New Delhi has not moved on the next phase of the project, which includes building a rail-link from Chabahar to the Iranian city of Zahedan, near the Afghanistan border.
India was also expected to invest in setting up fertilizer, petrochemical and metallurgical plants in the Chabahar Free Trade Zone, but it abandoned them lest they might invoke the US ire.
Iran decided to develop the rail link on its own last year. Chegeni said the project is more than 70 percent complete, but India can still join it for signaling and other infra development.
According to the ambassador, even the door is still open for India for Farzad B, a gigantic gas field spread across the maritime boundary between Iran and Saudi Arabia in the Persian Gulf, which Indian public sector oil and gas corporation ONGC Videsh Ltd (OVL) discovered in 2008.
Negotiations for the field's development had been going for more than a decade, but Iran decided in May this year to go ahead with the project on its own after India repeatedly failed to firm up its proposal with a contract.