India
India, Sri Lanka hold talks on nuclear deal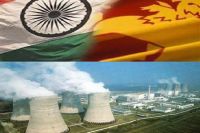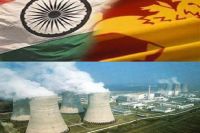 India and Sri Lanka have held negotiations on a comprehensive civil nuclear cooperation agreement in Colombo, capital of Sri Lanka.
The second round of talks began Monday and concluded today.
The Indian delegation is led by Amandeep Singh Gill, Joint Secretary (Disarmament) in the Ministry of External Affairs, and included representatives from the Department of Atomic Energy.
The Sri Lankan side is led by Dhara Wijayatilake, Secretary, Ministry of Technology and Research, government of Sri Lanka and included representatives from the Atomic Energy Authority and the Sri Lankan Ministry of External Affairs.
Discussions were held in a warm, friendly and cordial manner on the draft text of a comprehensive agreement on bilateral civil nuclear cooperation, Press Trust of India reported quoting the Indian High Commission in a statement.
It was agreed that the next meeting would be held in India in the second half of 2014 to take forward the issues under discussion.