India
India test fires its longest-range ballistic missile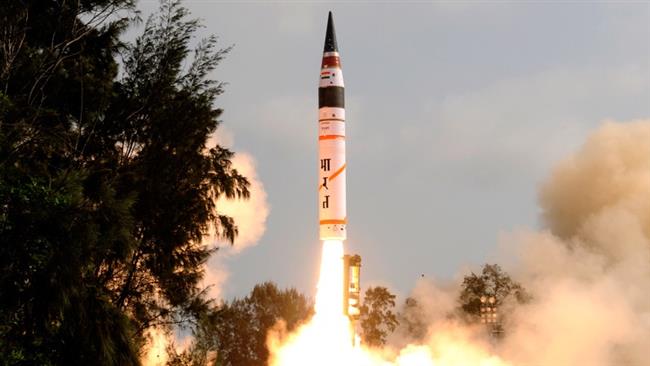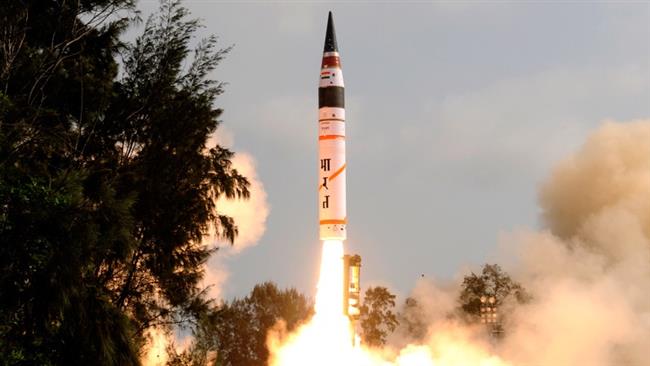 India has test fired its longest-range nuclear-capable ballistic missile with the capacity to strike China and Europe and mounted on a truck that gives it a greater mobility.
On Saturday, the three-stage, solid propellant "missile was test-fired from a mobile launcher from the launch complex-4 of the Integrated Test Range (ITR) at about 8.06 hours," said ITR Director M V K V Prasad.
"The missile, witnessed a flawless 'auto launch' and detailed results will be known after all data [are] retrieved from different radars and network systems," Prasad noted.
The 17-meter-long Agni-5 missile, with a range of 5,000 kilometers, was launched from a truck-mounted canister at Wheeler Island in the Bay of Bengal, off India's eastern coast, said a spokesman for India's Defense Research and Development Organization (DRDO).
According to local reports, however, it will take at least two years for the Agni-5 missile to be introduced into India's Strategic Forces Command.
Indian armed forces have already inducted what they refer to as "Pakistan-specific" Agni-1 (700-km) and Agni-2 (over 2,000-km) as well as the 3,000-km Agni-3.
The 4,000-km Agni-4 and the Agni-5 missiles are further described as being in a different class with "much higher accuracy and kill efficiencies" to enhance what New Delhi calls India's minimum credible deterrence posture versus China, which remains much more advanced than India with its 11,200-km Dong Feng-31A missile, capable of striking any Indian city.
Meanwhile, the DRDO is also working on efforts to make the solid-fuelled Agni-4 and Agni-5 missiles even more lethal by arming them with maneuvering warheads or re-entry vehicles to overcome enemy ballistic missile defense systems and MIRVs (multiple independently targetable re-entry vehicles).
The three-stage Agni-5 missile weighs 50 tons. The first rocket engine takes it to a height of about 40 kilometers. The second stage pushes it to about 150 kilometers. The third stage takes it to about 300 kilometers above the Earth. The missile eventually reaches a height of nearly 800 kilometers.
India carried out two successful tests of the basic version of Agni-5 in 2012 and 2013.
The development of Agni-5 began in 2009 and, according to DRDO, it will likely be inducted in 2015.