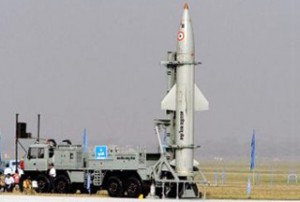 India says its armed forces have successfully test-fired an intermediate-range ballistic missile capable of carrying nuclear warheads.
The army launched the surface-to-surface Agni II missile off an island in Orissa state in eastern India, The Hindu reported.
Top Indian defense officials described the Monday launch as successful, according to the report.
The missile is capable of delivering a nuclear warhead to targets 2,000 km (1,250 miles) away.
New Delhi has developed an array of weapon systems that can reach potential targets in neighboring Pakistan and China.
India and Pakistan, non-signatories to the non-proliferation regime, have conducted a series of nuclear-capable missile tests since 2002.
The two rivals have fought three wars since they gained independence from Britain in 1947.