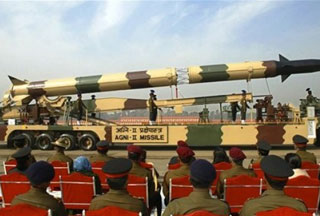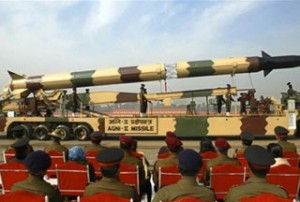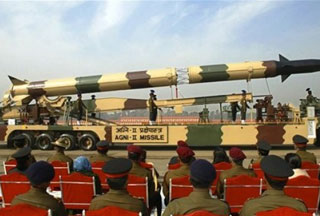 India's army has tested a nuclear-capable medium-range ballistic missile off its eastern coast to demonstrate its state of preparedness.
"It was tested after sunset and we are awaiting results," said a defense ministry official, who asked not to be named, about the surface-to-surface Agni II missile that was tested for the first time.
The Agni II is capable of delivering a nuclear warhead to targets around 2,000 km (1,200 miles) away, said the official.
The Indian missile has a launch weight of 16 tons and is capable of carrying a one-ton conventional or nuclear warhead.
The Agni III, The Agni II's successor, can hit targets 3,000 kilometers (1,865 miles) away and can carry conventional as well as nuclear payloads.
Unconfirmed reports suggest India's Defense Research Development Organization is also building an Agni variant with a range of 5,000 kilometers (3,100 miles) as part of the country's deterrent strategy.