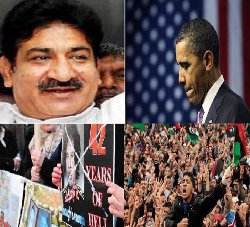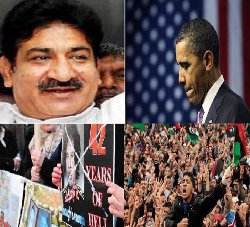 Member of Legislative Assembly of Delhi Shoaib Iqbal Wednesday warned US for its interference in Libya.
Speaking to IRNA, Iqbal said: "US interference will fuel the already volatile situation in Libya and will lead to a bloody war."
Referring to reports that US intended to enter Libya's soil through its military capacity, the Indian leader said US was notorious in illegal invasion of countries.
The motive of US was not about bringing peace but to establish its military hegemony in entire region, he added.
He further said another illegal invasion would lead to millions of unnecessary deaths as had happened in Afghanistan and Iraq.
The Indian politician recalled the crime of genocide applies to the intentional killings that US and NATO troops committed in the name of war against terrorism and against Weapons of Mass Destruction (WMDs), no evidence of which were submitted to the public view", he noted.
In those unjust wars, people were misled to the objectives underlying the invasion of Afghanistan and Iraq.
'With regard to Afghanistan's invasion, US defended itself in the wake of 9/11. With regard to Iraq, the invasion had the effect of freeing Iraqis from oppression and to the alleged presence of WMDs," Shoaib said adding that the real objectives behind those invasions were to capture those countries resources, especially oil wells of Iraq and to establish West's military hegemony in the region.
"The US, being habitual of illegal invasions, is preparing to capture another county this time in the name of human rights violations and democratic reforms," the lawmaker stated accused. This is US's new scenario to utilize the situation to pursue its own interests and it must be stopped, he urged.