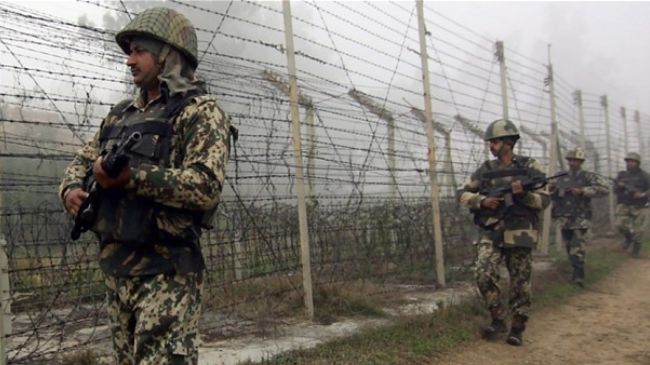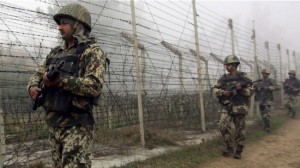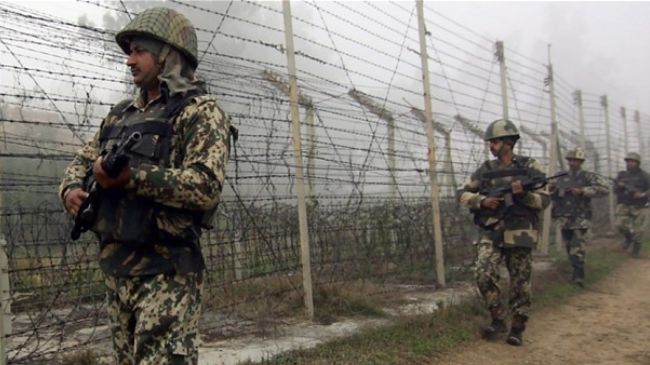 At least a dozen people have been injured as Indian and Pakistani troops exchanged fire along the de facto border which divides the disputed region of Kashmir.
Reports say Indian and Pakistani troops fired machine guns and mortar shells in the disputed valley, wounding at least 12 people — including children.
Sources also say the latest cross-border firing started Thursday night at about two dozen border posts along the frontier. In addition, the border guards on both sides continued to exchange fire in the troubled region on Friday.
The shelling has forced panic-stricken civilians to leave border villages.
Senior Indian and Pakistani officials have accused each other of initiating the fighting.
On Wednesday, Indian Border Security Force spokesman, Vinod Yadav, accused Pakistani forces of firing mortars on at least 50 Indian border posts accusing Islamabad forces of unprovoked firing.
Meanwhile, Pakistani Foreign Ministry spokesman, Aizaz Ahmad Chaudhry, called the cease-fire violations "a matter of great concern."
Tensions have been high since early August after at least five Indian soldiers were killed in an ambush near the border. New Delhi has accused Pakistan's army of being involved in an overnight ambush that killed five Indian soldiers on August 6.
The latest attack has been described as the most serious violation of the 2003 cease-fire between the two neighbors in the past decade. The border clashes also threaten to torpedo recent overtures by the two countries to resume bilateral peace talks, which have been frozen since January.
Kashmir is divided between India and Pakistan, but is claimed in full by both parties. The two countries have fought three wars since their independence from Britain in 1947 — two of them over Kashmir.
Thousands of people have been killed in Kashmir unrest over the past two decades.