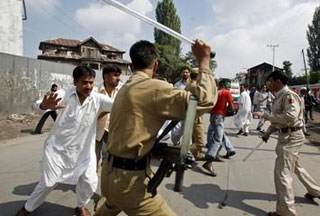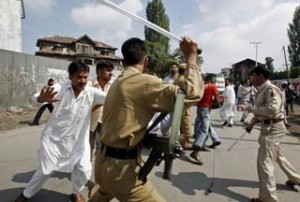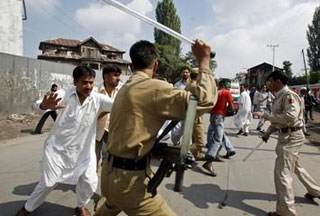 Amid a fresh wave of violence in Indian-Administered, government troops killed three people on Monday during an exchange of fire.
The Indian Army says that the three were local fighters. The incident took place in Kulgam and Ragouri districts south of Srinagar, the summer capital of Indian-Administered Kashmir.
"The gun battles erupted after soldiers raided two houses where the militants had taken refuge, "a police spokesman was quoted by AFP as saying.
Indian-Administered Kashmir has recently witnessed a surge in violence after months of relative calm.
Violent opposition against Indian rule in the region erupted in 1989 and has claimed more than 47,000 lives, according to an official count.