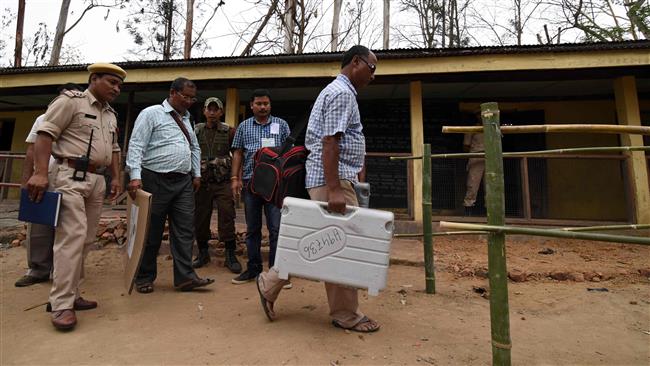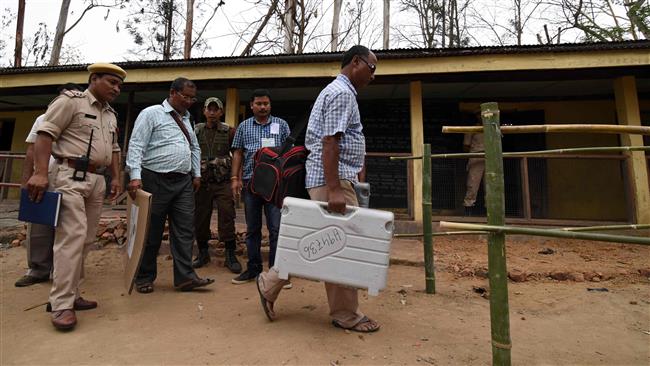 The first phase of India's crucial assembly elections has kicked off with millions of people heading to the polls in two key states.
Polls opened early Monday morning in the large, rural state of West Bengal, where some 3.8 million people are eligible to vote. Elections will be held next in the state on April 17, 21, 25 and 30, as well as May 5.
Prime Minister Narendra Modi's Bharatiya Janata Party (BJP), which is facing a tough challenge against the regional Trinamool Congress Party, led by the state's chief minister Mamata Banerjee, is believed to have little chance in West Bengal.
The party, however, stands a chance of winning in the remote northeastern state of Assam, where another 9.4 million eligible voters will cast their ballots on Monday. People in Assam will go to polls again on April 11.
Assam, which has been ruled by the Congress since 2001, is facing the issue of illegal immigration from neighboring Bangladesh.
In a series of recent campaign rallies in Assam, BJP's campaign manager Himanta Biswa Sarma has said the Muslims who entered India from Bangladesh between 1951 and 1971 can stay but would have to re-apply for citizenship.
BJP officials also promised that the party would try to bar Muslims of Bangladeshi origin from voting.
"We will seal the Bangladesh border and no infiltration will be able to step in here," Amit Shah, the BJP president, said at a campaign rally. He accused the Congress of using illegal migrants to boost its vote tallies.
About a third of Assam's population is Muslim, the second-most of any state in India after Jammu and Kashmir.
Critics say the party's plan risks reigniting communal tensions that have led to deadly clashes between Hindus and Muslims in the past.
India, with a population of 1.2 billion people, is a country of diversity, where Hindus form the majority. The country is also home to a large Muslim population, and sizable Christian and Buddhist minorities.