India
India's temple controversy becomes political amid protests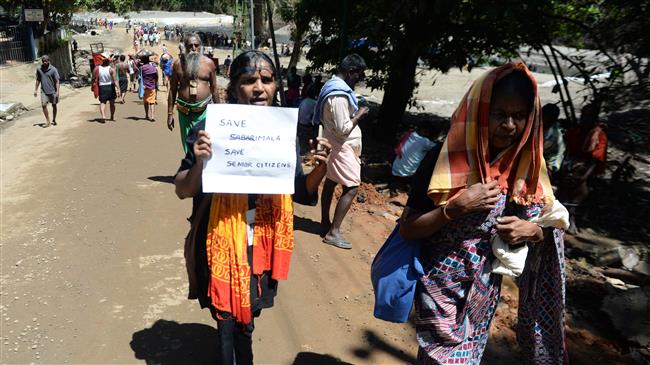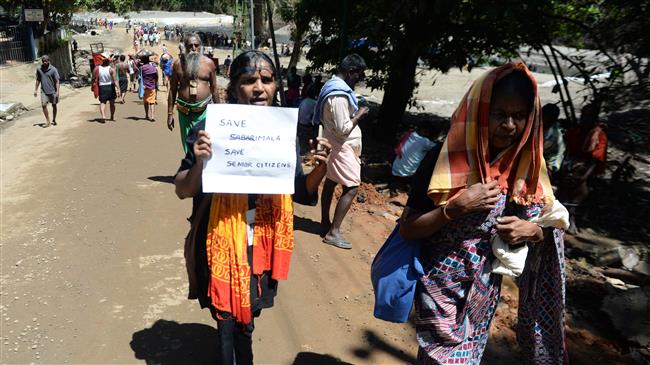 A senior leader of India's ruling party warned on Friday that protesters in the southern state of Kerala would take the law into their hands if officials attempted to let women enter a hill temple at the center of a raging controversy.
A political tinge for the controversy could help Prime Minister Narendra Modi's party gain ground in Kerala, where it has never made much headway, and won just one of 98 seats it contested in the last elections to the state assembly in 2016.
Protests against women entering the Hindu temple grew on Friday, with hundreds of hardliners blocking three women from entering the Sabarimala temple for a third day.
The demonstrators were defying a Supreme Court verdict that overturned a decades-old ruling by a lower court denying entry to women of menstrual age, whom some Hindu communities consider to be ritually unclean.
"If the government is trying to implement its agenda in Sabarimala, we will prevent it, even by taking the law into our hands," said K. Surendran, the general secretary of Modi's Hindu nationalist Bharatiya Janata Party in the state.
"Sabarimala is not a place for anybody to tamper with."
Surendran accused the state's Communist Party government, which has tried to implement the verdict, of provoking devotees after police gave protection to some women who sought to reach the remote site.