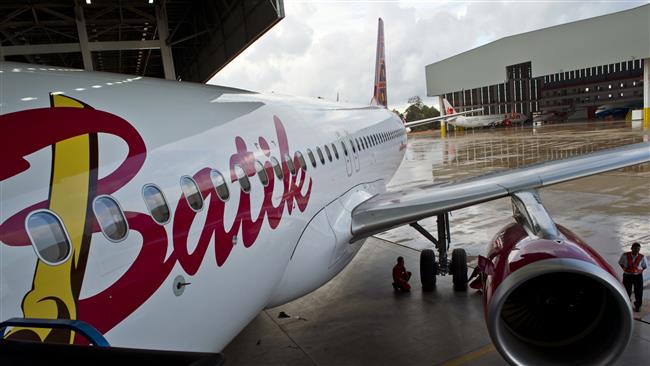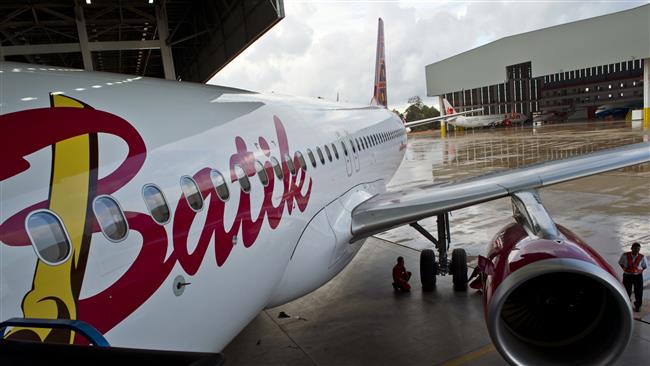 A passenger plane carrying more than 130 people in Indonesia has made an emergency landing after receiving a bomb threat, authorities say.
Air traffic controllers in the eastern Indonesian city of Ambon said they received the bomb threat via a text message after the plane took off toward the capital, Jakarta, on Friday.
"A bomb threat forced a Batik Air flight to make an emergency landing this morning in Sultan Hasanuddin airport in Makassar [city]," Indonesian Transport Ministry spokesman J.A. Barata said.
"Details on how they found out is unclear yet, I'm still waiting for information. The police are in charge of that now," Barata added.
The plane was carrying 125 passengers and seven crew members.
The Batik Air plane was examined by a police bomb squad after its landing. No bomb was found on the aircraft.
Officials said airport operations were not affected by the threat.
Batik Air is part of Indonesia's low-cost carrier Lion Air.