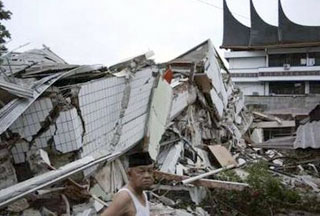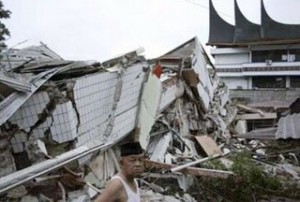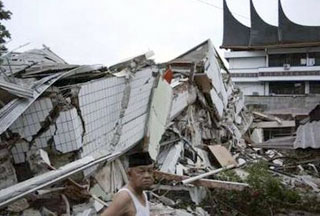 An earthquake measuring 7.0 on the Richter scale has claimed at least 464 lives in Indonesia's Sumatra Island, a day after another powerful earthquake struck the area.
"The number of people who died in West Sumatra is 464 and they are from six districts," Tugyo Bisri, a social affairs ministry official in charge of handling death toll data, told AFP on Thursday.
Head of Crisis Center in the Health Ministry, Rustam Pakaya, said he expected the death toll to soar over 1,000, given the scale of the destruction and the large numbers of people believed to be trapped under the rubble.
"Our prediction is that thousands have died," Rustam Pakaya said.
The new quake has struck western Indonesia as rescue teams are still working to reach the victims of Wednesday's 7.6-magnitude quake that caused buildings to crumble and fires to rage in Padang.
The quake comes after a series of tsunamis smashed into the Pacific island nations of American and Western Samoa, killing over 100 people on Wednesday.