Asia-Pacific
Indonesians rally against Israel aggression on Gaza Strip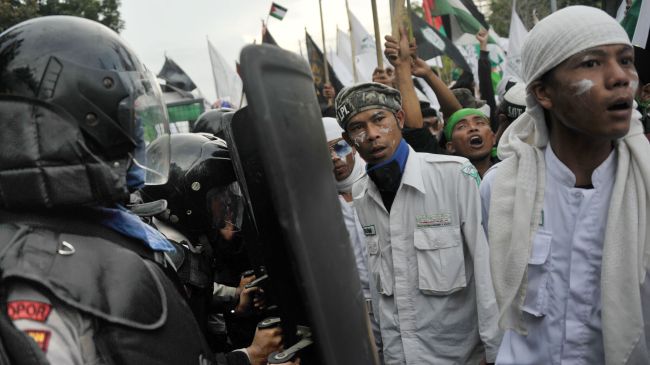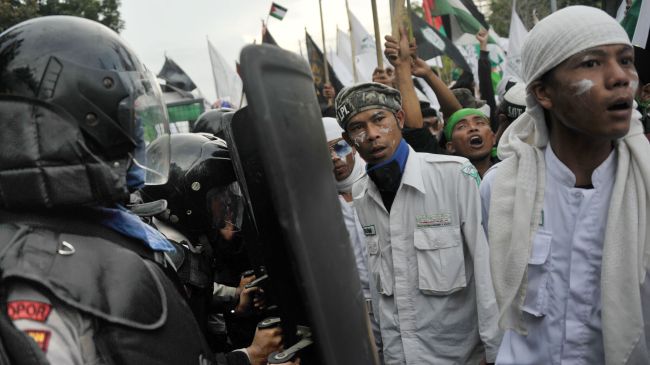 More than a thousand Indonesians have staged a rally in front of the US Embassy in Jakarta to protest against the recent Israeli attacks on the Gaza Strip and show solidarity with Palestinians.
The protesters chanted anti-Israel slogans, carried banners and Palestinian flags, and shouted "Freedom for Palestine".
About 3,000 security personnel and some water cannon trucks were at the scene to prevent any outbreak of violence.
"We urge the United States of America to not engage or support what the Israelis have done in Gaza," said Bernard Abdul Jabar during the protest.
Egypt announced on November 21 that the Israeli regime and the Palestinian resistance movement, Hamas, had reached a ceasefire agreement.
On November 14, Israel launched a deadly offensive on the besieged Gaza Strip, which killed more than 160 Palestinians and injured some 1,200 others.
Palestinian resistance fighters incessantly poured rockets and missiles onto the Israeli cities, killing at least five Israelis, including one soldier, in retaliation for the deadly attacks on Gaza.