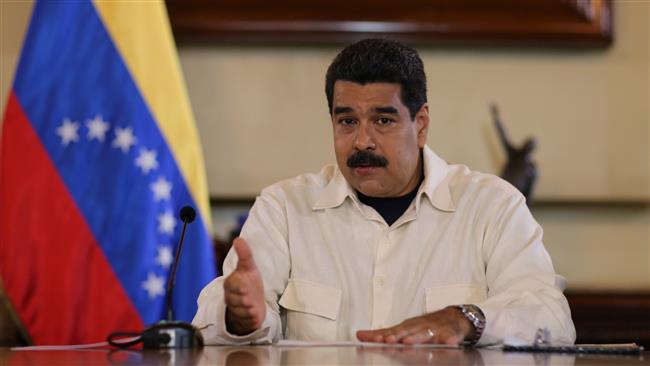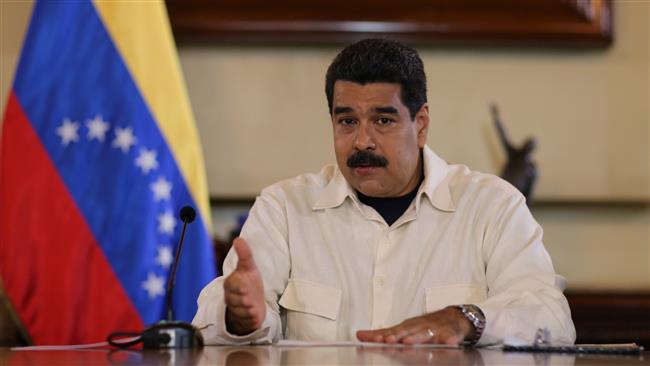 Venezuelan President Nicolas Maduro has announced a 50-percent hike in minimum wage with a soaring inflation leaving the South American country on the verge of economic collapse. 
Speaking at a televised broadcast on Friday, Maduro said the measure, which comes into effect on September 1, applies to all workers earning minimum wage and all public employees, members of the armed forces and pensioners.
"This is the third (minimum wage) hike this year," he said, describing as a "world record" the total wage increase estimated to be at 93 percent so far in 2016.
The increase comes amidst tough economic times for the Latin American state that is severely affected by low oil prices and a 181-percent inflation rate recorded in 2015. Venezuela's central bank has not published more up-to-date inflation figures.
Elsewhere in his remarks, Maduro announced that Oil Minister Eulogio del Pino and Foreign Minister Delcy Rodriguez will embark on a tour of OPEC and non-OPEC countries ahead of an informal meeting of the oil producer body in Algeria on September 26-28.
The two ministers "will tour various oil producing countries, OPEC and non-OPEC oil producing countries. We have come a long way and the advances we have made in just a few days have been very interesting," the Venezuelan leader added.
Since 2014, Venezuela has been grappling with protests against Maduro who is under fire by his critics for his handling of the economy.
The opposition blames Maduro's Socialist government for the triple-digit inflation as well as shortages of food, medicine and basic goods that have triggered violence and looting.
The president, however, blames the problems on an "economic war" waged by the opposition with a helping hand from Washington aimed at bringing about a coup d'état in the oil-rich country.
Opposition leaders argue that the situation will not improve without a change of government, so they have stepped up efforts to mount a recall referendum against Maduro.
The opposition is racing to force the recall vote by January 10, four years into the president's six-year term. After that time, a successful referendum would not trigger new elections and would instead transfer power to Maduro's vice president.
Earlier this week, Venezuela's national electoral agency unveiled a schedule for the vote, but the opposition decried the timetable, saying it would delay the recall referendum.