Syria
Inhabitants of al-Hajar al-Aswad Breathe Freely after Getting Rid of Terrorist Groups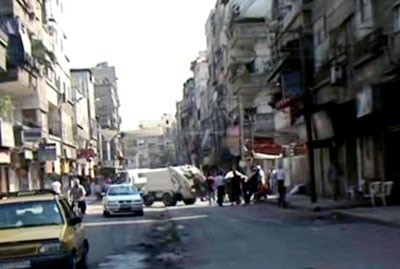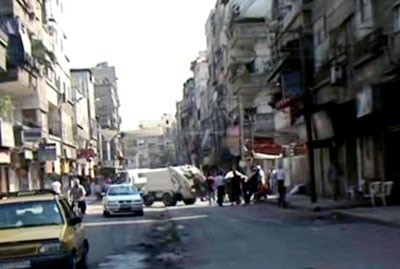 The inhabitants of al-Hajar al-Aswad neighborhood in Damascus Countryside stressed that their neighborhood is close to restoring normal life after having been cleared of the terrorist groups which wreaked havoc in it.
Syria has been the scene of unrest since March 2011. Because the presence of armed groups who are supported, financed and armed by Washington, Tel Aviv, Ankara, London, Paris, Berlin and certain Arab regimes.
The US has not objected to its allies aiding rebel groups, and is rather facilitating the arms flow on the Turkey-Syria border, according to a Washington Post report in May.
The CIA's ability to operate inside Syria was hampered severely by the decision to close the US embassy in Damascus earlier this year, officials said.
The US administration is exploring ways to expand non-lethal support to Syrian opposition groups, officials told the Washington Post.
With a large part of services and facilities put back into service after being damaged by the criminal acts of the armed group, the inhabitants seem to enjoy a feeling of reassurance as they have resumed their daily practices which have been paused under the acts of the gunmen.
The scene in the neighborhood is coming back to normal with the residents returning to their homes in considerable numbers and the markets brought back to life.
The Governorate of Damascus Countryside has employed all its capabilities to get all repair and rehabilitation works accomplished by the specified time to ensure strong return of the citizens.
About 80 percent of the electricity network have been fixed as the Ministry's workshops are working persistently to restore electricity to all the houses and streets within a few days.
"The homeland's defenders have performed their duty with full love and respect and preserved the course of normal life in the neighborhood," Yehia, a shop's owner, told SANA reporter.
Abu Mustafa, another resident, narrated the hideousness of the acts committed by the terrorist groups, which were reported live by the TV channels that are complicit in the shedding of the Syrian blood.
He related the story of how the gunmen attacked the police station of al-Hajar al-Aswad Region and killed, mutilated its members , referring to the burning down of the police station, the municipality and the court in the neighborhood.