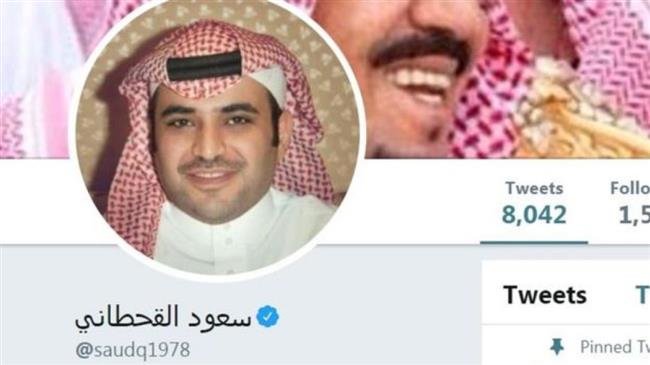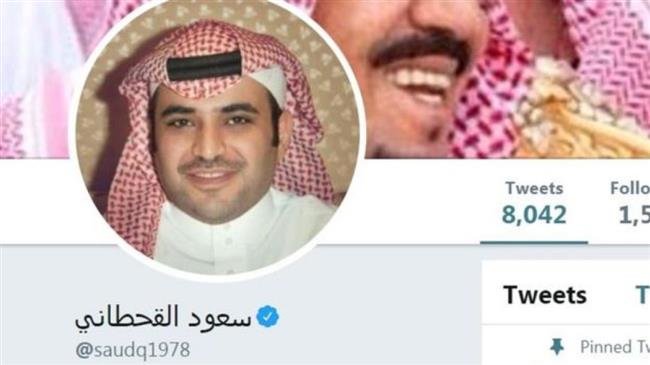 Saud al-Qahtani, a close aide to Saudi Crown Prince Mohammed bin Salman, has personally overseen the sexual harassment and torture of a Saudi female rights activist detained by the Al Saud regime earlier this year, two sources say.
Al-Qahtani, who was recently fired for his role in the killing of dissident journalist Jamal Khashoggi, personally oversaw the torture of at least one detained female activist earlier this year, two sources with knowledge of the matter told Reuters.
A royal adviser to bin Salman until his dismissal in October, Qahtani was "in the room" on several occasions when the female activist was subjected to sexual harassment, the sources said.
A group of about six men subjected the woman and at least three others to sexual harassment, electrocution and flogging between May and August at an unofficial holding facility in Jeddah, said the sources who had been briefed on the way the women were treated.
The men were reportedly distinct from the regular interrogators the women saw and belonged to the Saudi Federation for Cyber-Security, Programming and Drones, which Qahtani headed at the time, or to state security.
Qahtani made threats of rape and murder to the woman, the sources said.
The women are among more than a dozen prominent activists arrested since May amid a broader crackdown targeting clerics and intellectuals.
Eleven women are still being held, activists say, including the four alleged to have been tortured. The allegations come as Riyadh tries to get past the Oct. 2 killing of Khashoggi, whose murder is internationally blamed on bin Salman.
Amnesty International and Human Rights Watch said last month that at least three of the activists – most of whom had agitated for the right to drive and an end to a male guardianship system – were tortured.
"Only a few weeks after the ruthless killing of Jamal Khashoggi, these shocking reports of torture, sexual harassment and other forms of ill-treatment, if verified, expose further outrageous human rights violations by the Saudi authorities," Amnesty International's Middle East research director Lynn Maalouf said last month.
"Saudi authorities are directly responsible for the well-being of these women and men in detention. Not only have they been depriving them of their liberty for months now, simply for peacefully expressing their views, they are also subjecting them to horrendous physical suffering," she added.
Torture and various forms of ill-treatment have been routinely and widely reported over the past years in Saudi prisons and detention centers.
Khashoggi, a distinguished commentator on Saudi affairs who wrote for The Washington Post's Global Opinions section, was also tortured, murdered and then dismembered via a bone saw by Saudi operatives at the Saudi consulate in Istanbul on October 2.