Palestine
Inhuman Israeli regime almost completes 'sea barrier' off Gaza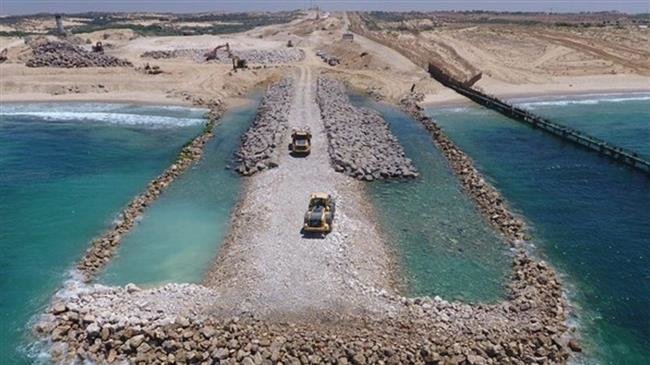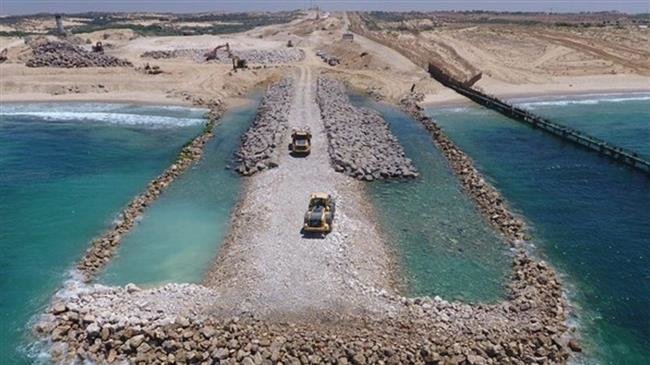 The Israeli military has nearly completed building a "sea barrier" off the Gaza Strip to further tighten an already crippling blockade against the Palestinian coastal enclave.
Israel's Channel 10 carried the report on the 200-meter-long structure earlier this week, boasting it would "block any possibility" of entering the occupied territories by sea.
Made out of stone and concrete, the barrier features a visible fence and a subterranean wall as well as sensor systems.
The barricade has been set up between Israel's coastline and the area of Israeli naval ships' operations.
The construction began in May, with then Minister of Military Affairs Avigdor Lieberman claiming it would make infiltration into the coastline impossible.
Back at the time, the regime also alleged that members of the Palestinian resistance movement Hamas had managed to make it into Israel by sea during Tel Aviv's 2014 war on the coastal sliver that killed thousands of Palestinians.
Israel began enforcing an all-out land, aerial, and ground blockade against the territory in 2007 after Hamas won the Palestinian parliamentary elections.
The measure has seen the Israeli navy maintaining heavy presence six to nine nautical miles near Gaza. This is while, the Oslo Accords, signed by Tel Aviv and the Palestine Liberation Organization umbrella group in the 1990s, says Gazans can use the coastal waters as far as 20 nautical miles.
The situation has severely restricted fishing activities off Gaza, where staples are scarce. The overall blockade also threatens to render the territory uninhabitable by 2020, according to the United Nations.
The Israeli navy has blocked all attempts at bringing humanitarian aid to the territory by international activists. One such confrontation led to the death of 10 activists on board a Turkish-flagged ship in 2010.