Middle East
North America
Palestine
Inhuman Pompeo makes controversial visit to a zionist settlement
US Secretary of State Mike Pompeo reiterates Washington's support for Israel's settlement activities as he pays a visit to a settlement project in the occupied West Bank.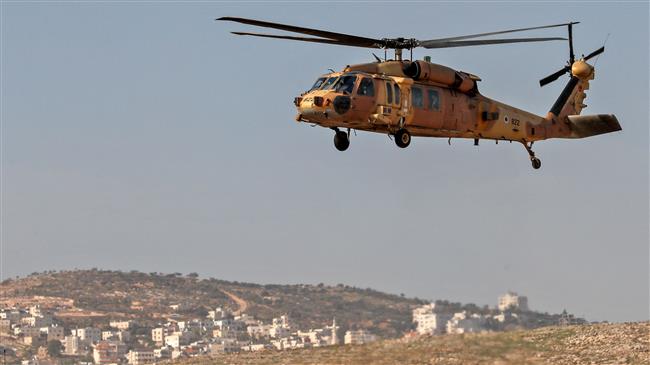 Pompeo on Thursday paid a controversial visit to an Israeli settlement which is located near the city of Bireh, north of Jerusalem al-Quds, on the second day of his trip to the occupied Palestinian territories that infuriated Palestinians.
Pompeo is became the first top American diplomat to visit an Israeli settlement.
In a press conference, Pompeo reiterated the US support for Israel's settlement activity in the occupied West Bank.
Pompeo said the US will label the Boycott, Divestment and Sanctions (BDS) campaign, which calls for a wide-ranging embargo against Israel over its treatment of the Palestinians, as anti-Semitic and "cancerous."
"We will immediately take steps to identify organizations that engage in hateful BDS conduct and withdraw US government support for such groups," Pompeo said.
"We want to stand with all other nations that recognize the BDS movement for the cancer that it is," he said.
He said Washington will require that imports from Israeli settlements in the occupied West Bank be labeled as "Made in Israel."
Pompeo arrived in the occupied territories on Wednesday for a three-day trip. He has no scheduled meetings with Palestinian leaders who have strongly condemned the visit.
Israeli Prime Minister Benjamin Netanyahu thanked Pompeo for his "unwavering support" of Israel, first as CIA director and later secretary of state.
All Israeli settlements are illegal under international law. But more than 600,000 Israelis live in over 230 settlements built since the 1967 Israeli occupation of the Palestinian territories of the West Bank and East al-Quds.
Emboldened by US President Donald Trump's all-out support, Israel has stepped up its settlement construction activities in recent years.
Late last month, Michael Lynk, the UN special rapporteur on the situation of human rights in the Palestinian territory occupied since 1967, called on the international community to take action as the occupying regime records the highest number of annual settlement approvals.
"As the Israeli settlements continue to devour the land that is meant for the independent Palestinian state, the international community observes, it sometimes objects, but it does not act," he said. "It is high time for accountability."