Syria
Inhuman Terrorists break agreement, suspend evacuation of Homs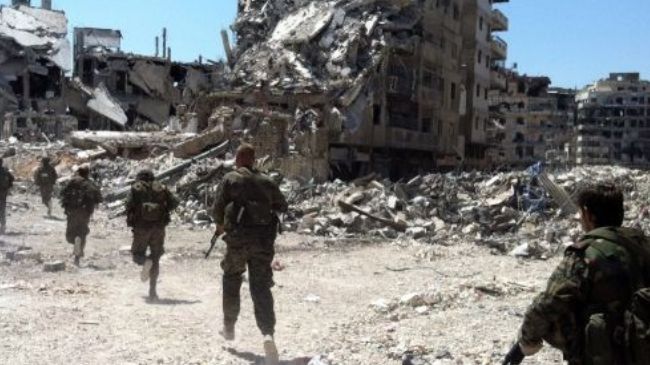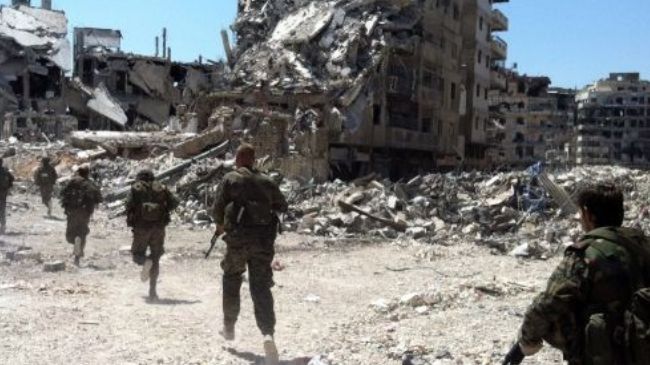 The evacuation of foreign-backed militants from the strategic Syrian Old City of Homs has been suspended after militants broke an agreement with Damascus.
The evacuation was suspended on Wednesday after the militants fired rockets into the Shia towns of Nubl and al-Zahraa, violating the agreement.
Under the deal, the militants were to lift siege of the two northern towns. Hundreds of militants have already left the city under the deal.
The agreement was reached between the militants and the Syrian government on May 4.
More than 2,200 people, mostly militants, are supposed to evacuate the flashpoint city and move to militant-held areas in the north of Homs Province, located in the central western part of Syria.
It would bring almost all major districts of the city under the control of government forces. As part of the truce, the militants are to free about 70 government soldiers.
The evacuation is considered to be another victory for the Syrian army.
In recent months, the Syrian army has managed to liberate a number of cities and towns from militant control.
Syria has been gripped by deadly violence since March 2011. Over 150,000 people have reportedly been killed and millions displaced due to the violence fueled by the Western-backed militants.
According to reports, the Western powers and their regional allies — especially Qatar, Saudi Arabia and Turkey — are supporting the militants operating inside Syria.