North America
Inhuman Trump admits Democrats could win the House after midterm elections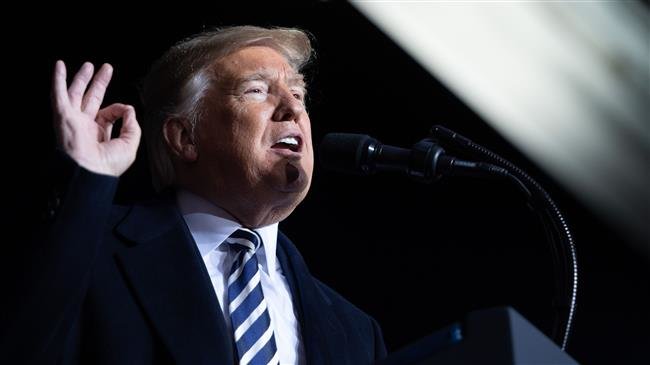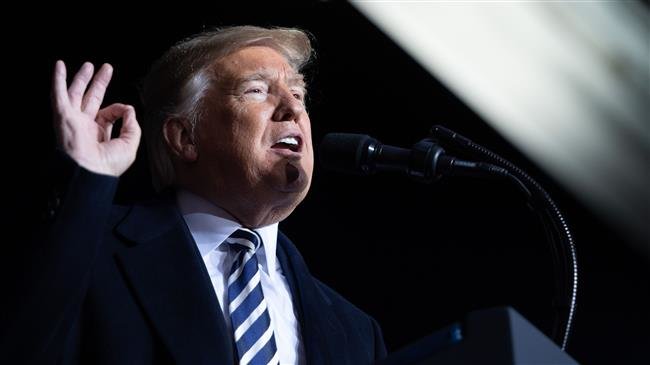 US President Donald Trump has acknowledged that members of his Republican Party could lose their majority in the House of Representatives, just four days before the 2018 midterm congressional elections.
"It could happen. Could happen," Trump said at a rally in Huntington, West Virginia, referring to Democrats gaining control of the lower chamber of Congress after the elections on Tuesday.
Trump said Democrats may win by a narrow margin. He expressed more optimism about Republicans retaining control of the Senate.
Experts have predicted Democrats could win the 24 seats they need to gain control of the House for the first time since 2010.
Trump was campaigning in West Virginia for Republican Patrick Morrisey, who has been gaining in some polls against Democratic incumbent Senator Joe Manchin.
At Friday's rally, he attacked Democrats over taxes, immigration, business regulations, and other issues.
Trump is stumping for Republicans throughout the country. He is scheduled to travel to Indiana, Montana, Florida, Georgia, Tennessee, Ohio, and Missouri, between now and election day.
He also visited the state of Iowa on Friday to attend a "Make America Great Again" political rally.
Trump and his allies have crafted a plan to avoid humiliation if Democrats gain House majority; touting Trump as the savior of Republicans in the Senate, according to Politico.
In public and private, Trump and his advisers are pointing to the president's surge of campaigning on behalf of Republican Senate candidates — 19 rallies alone since September, as evidence that nobody else could have had a bigger impact on voters.
Trump, with the help of many Republican congressional candidates, is dramatically escalating his efforts to take advantage of racial divisions and cultural fears in the final days of the midterm election campaign.
US President Donald Trump is dramatically escalating his efforts to take advantage of racial divisions and cultural fears in the final days of the midterm election campaign.
Thanks to a very divisive presidential election in 2016, which saw Trump enter the White House, the November 6 midterm elections have turned into an all-out war that has already raised the alarms about the beginning of a dark chapter in the history of US politics.
This year's candidates are separated by their positions with regards to Trump's racist and discriminatory policies towards immigrants and minorities.
Trump's rhetoric also has prompted outrage from a handful of lawmakers from his own party, particularly those who are departing Congress or are in Democratic-leaning districts. Republican leadership has largely remained silent.
Trump hopes that the same vitriolic remarks about Islam, Central American immigrants and America-first style of government would help his party cement its grip over both chambers of Congress.
Studies show that this year's election is on course to become the most expensive in US history with an estimated cost of $5.2 billion in campaign spending, according to the Center for Responsive Politics. That is around $1.5 billion more than the 2014 midterm votes.