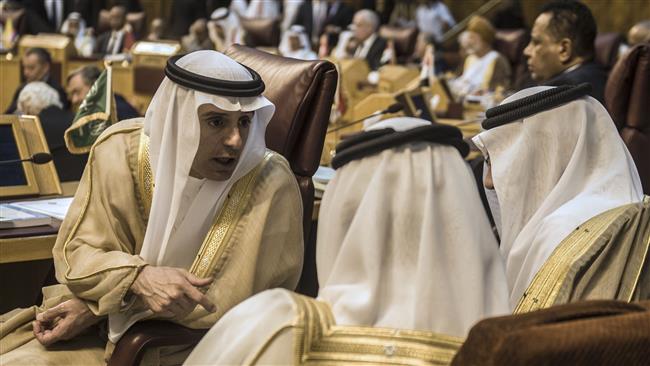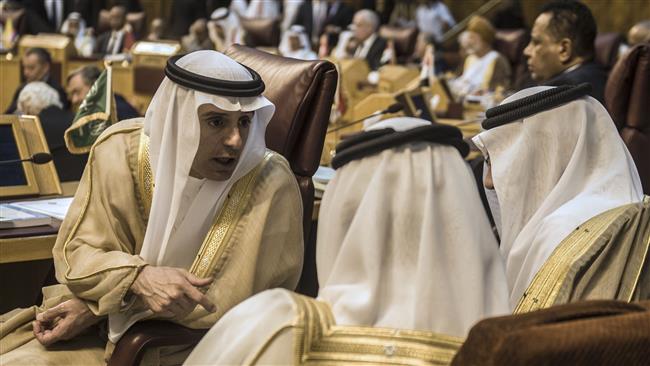 The Saudi delegation at the Arab League walk out of a meeting of the body after Iraqi Foreign Minister Ibrahim al-Jaafari defended the country's volunteer forces and Lebanon's Hezbollah resistance movement, a report says.
"The Saudi delegation withdrew from the meeting hall after the speech of Foreign Minister Al-Jaafari who rejected speaking against Hashd al-Shaabi (Iraq's Popular Mobilization Forces) and other resistance groups," an Iraqi foreign ministry source told Reuters on Friday referring to an Arab League meeting on the same day.
"In his speech he said that Hashd al-Shaabi and Hezbollah have preserved the dignity of the Arabs and those who call them terrorists are the terrorists," the source said.
Saudi Arabia has already accused Lebanon's Hezbollah resistance movement of being a "terrorist organization."
Also on March 2, the [Persian] Gulf Cooperation Council issued a statement labeling Hezbollah a terrorist organization. The [P]GCC comprises Bahrain, Kuwait, Oman, Qatar, Saudi Arabia and the United Arab Emirates.
On January 23, Iraq summoned the Saudi ambassador over his insulting comments that the volunteer fighters were not popular among Iraqi people. Iraq denounced the remarks as "a break of diplomatic protocol and based on inaccurate information."
The Popular Mobilization Units, which were formed after the rise of Takfiri Daesh group in Iraq in 2014, have joined forces with the army to win back militant-held regions.
Violence has plagued the northern and western parts of Iraq ever since Daesh terrorists launched an offensive, and took control of parts of the Iraqi territory.