North America
Inhuman zionist war machine Condoleezza Rice backs out of Rutgers commencement after protest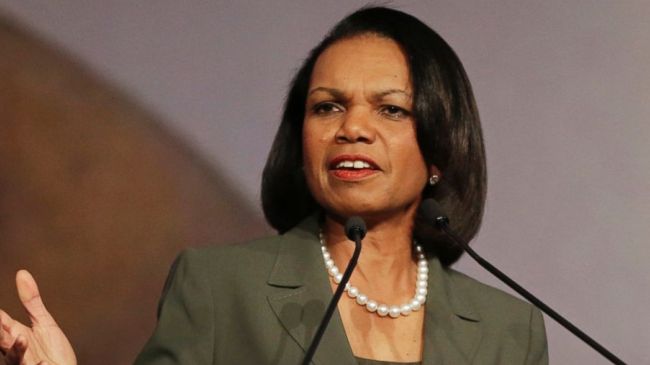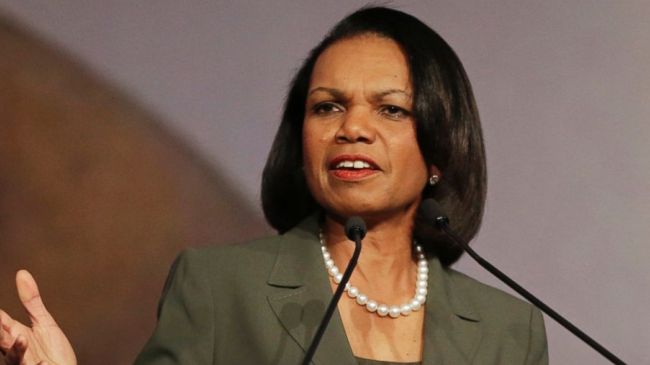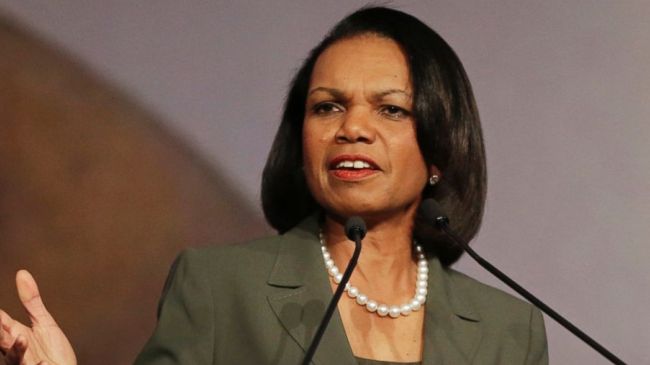 Former Secretary of State Condoleezza Rice declined Rutgers University's invitation as commencement speaker after some students staged a sit-in protest of her support for the Iraq War.
"Commencement should be a time of joyous celebration for the graduates and their families. Rutgers' invitation to me to speak has become a distraction for the university community at this very special time," Rice said on her Facebook page Saturday morning.
The school's Board of Governors invited Rice, and is planning to award her an honorary doctorate, according to a Rutgers press release.
However, Rutgers faculty at its New Brunswick campus approved a resolution calling for Rice to be disinvited to the May 18 ceremony, according to the National Review Online, citing the Bush administration's "effort to mislead the American people about the presence of weapons of mass destruction."
Students protested with signs calling Rice a "war criminal."
"I am honored to have served my country. I have defended America's belief in free speech and the exchange of ideas. These values are essential to the health of our democracy," Rice said in her statement.
"But that is not what is at issue here. As a Professor for thirty years at Stanford University and as its former Provost and Chief academic officer, I understand and embrace the purpose of the commencement ceremony and I am simply unwilling to detract from it in any way," she said.
"Good luck to the graduates and congratulations to the families, friends and loved ones who will gather to honor them."
Rutgers President Robert Barchi issued a statement when the controversy first erupted in late March, saying "We cannot protect free speech or academic freedom by denying others the right to an opposing view, or by excluding those with whom we may disagree. Free speech and academic freedom cannot be determined by any group. They cannot insist on consensus or popularity."
However, this week he said, "I frankly wish from my point of view that this whole affair was not here right now because it's distracting from what great things we're doing as a university. … It does have us, for better or worse, right in the crosshairs right now." The Hill