Palestine
Inhuman zionists in panic deu to rising suicide attacks of Palestinians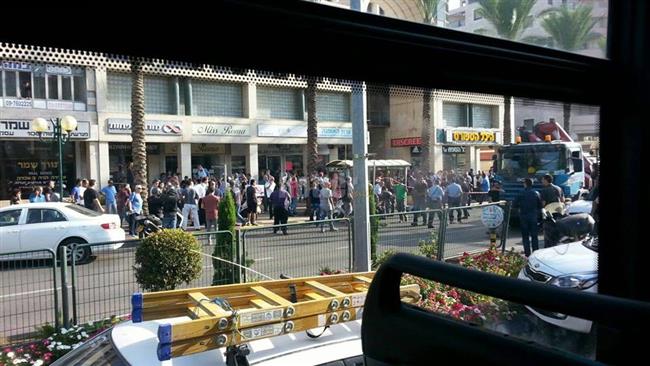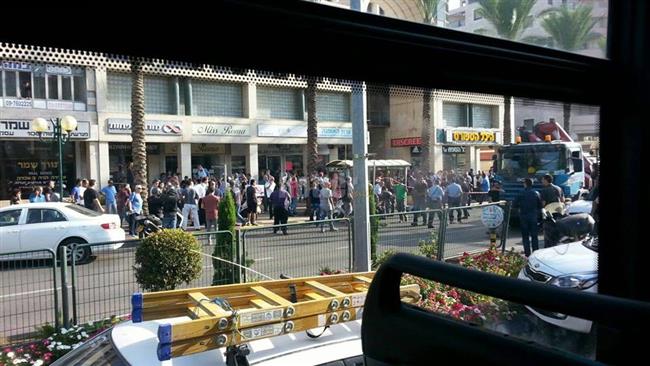 Tensions rise between Israeli forces and Palestinian protesters in the occupied territories.
A Palestinian was shot dead by Israeli forces after he allegedly ran over a number of Israeli settlers in West al-Quds (Jerusalem) on Tuesday.
At least one Israeli settler was reportedly killed and a number of others were injured in the incident, with some of the settlers being in critical condition.
In the city of Ra'anana north of Tel Aviv, Israeli forces shot and injured a Palestinian after he allegedly wounded two Israeli settlers in a stabbing attack. One of the injured settlers is reportedly in critical condition.
Israelis also attacked an injured a Palestinian woman and her two children in the city of Netanya.
Meanwhile, at least one Israeli settler was injured in a stabbing attack in Holon Hankin district near Tel Aviv.
Reports also Israeli forces opened fire and killed two Palestinians allegedly behind a shooting attack on a bus in the occupied territories. Two Israeli settlers were killed and several others injured in the shooting.
On the same day, Israeli settlers stormed the al-Aqsa Mosque compound in East al-Quds, forcing Palestinian worshipers out of the holy site
Reports coming out of the Gaza Strip also said at least 13 Palestinians were injured during clashes with Israeli forces in the northeastern city of Beit Hanoun.
Meanwhile, the Israeli military raided Palestinian houses in the city of Jenin in the north of the occupied West Bank. Israeli troops also abducted dozens of Palestinians in the overnight raids throughout the occupied territory.
There has been growing confrontation between Israelis and Palestinians over the past few weeks.
The tensions were triggered by the Tel Aviv regime's imposition on August 26 of sweeping restrictions on entries into the compound of the al-Aqsa Mosque in East al-Quds and Israeli settlers' repeated stormings of the mosque.