Syria
İnnocent Civilians: Armed terrorist groups besieged us in houses and planted mines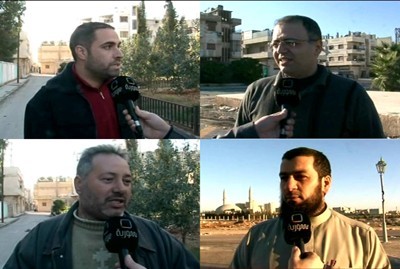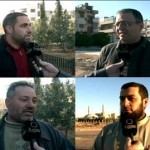 Families of Baba Amro neighborhood in Homs stressed that the armed terrorist groups have besieged them in their houses, terrified and prevented them from going out, planted the area with mines, adding that some misleading channels were broadcasting false footages on shelling their houses.
"The armed groups were present in the suburb, we didn't notice any shelling on the safe houses and we are astonished at the fabrications of some TV channels that claimed the shelling," Sheikh Abdul-Elah al-Soufi, Imam of al-Saman Mosque told the Syrian TV in a speech on Monday.
For his part, Pharmacist Samer Skaf said that the area was confused due to the presence of armed terrorist groups who were shooting fires, but the situation is returning to calm and stability.
Other citizens underlined that the mines planted by the armed groups could destroy Baba Amro neighborhood, but the Army dismantled them.