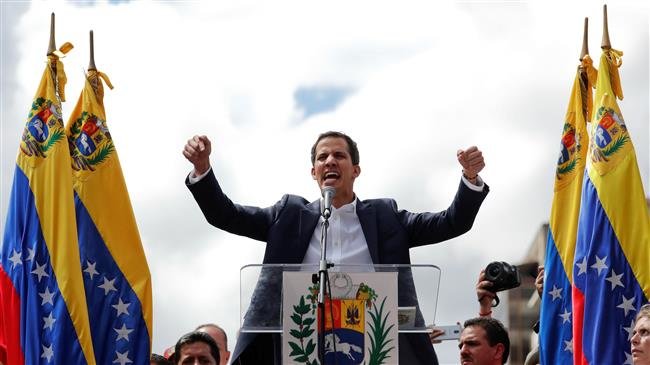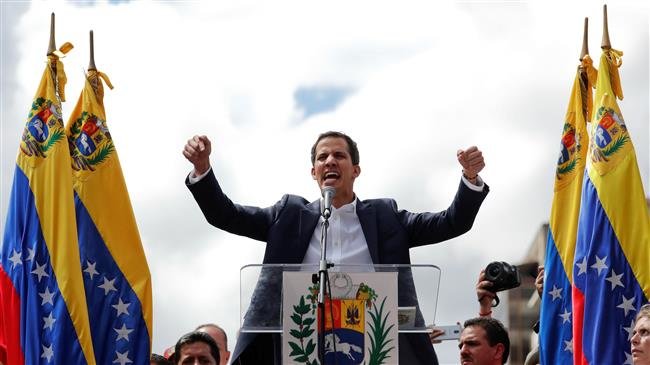 The president of Venezuela's opposition-led National Assembly, Juan Guaido, has declared himself interim president of the country and was immediately recognized by the United States, which is accused by Caracas of plotting to topple President Nicolas Maduro.
Addressing anti-government protesters in the capital Caracas on Wednesday, Guaido took an oath, swearing himself in as interim president.
"I swear to assume all the powers of the presidency to secure an end of the usurpation," he said.
But Venezuelan Defense Minister Vladimir Padrino said via Twitter on Wednesday that the country's armed forces disavow any president who is self-proclaimed or imposed by "dark interests."
Minutes later, US President Donald Trump recognized Guaido as the "legitimate" interim president of the Latin American country, calling on other governments in the Western Hemisphere to also recognize Guaido.
Maduro cuts US ties
Shortly after Trump's recognition of Guaido as Venezuela's interim president, Maduro said he was severing diplomatic and political ties with the United States.
Signing "a diplomatic note," the Venezuelan president said he would give "the entire diplomatic and consular personnel of the United States of America in Venezuela 72 hours to leave the country."