Iran
Intelligence Minister Stresses Iran's Full Control over Enemy Moves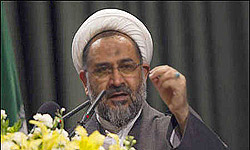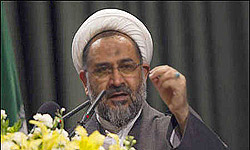 Iranian Intelligence Minister Heidar Moslehi underlined Iran's power, and said all enemies' moves, plots and security threats are under control.
"The measures adopted by conspirators and the plots targeting security of the nation and the ruling system could have economic implications for us," Moslehi said, addressing Iranian Parliament's National Security and Foreign Policy Commission in Tehran on Tuesday.
But, enemy's plots have been thwarted and the country's intelligence and security organizations are in full control over enemies' moves.
Moslehi had earlier warned that the US and its allies continue plots against Iran to harm its security and stability, although to no avail.
said that foreign intelligence services recruit and revive terrorist groups like Jundollah – a CIA backed organization notorious for its terrorist operations in Southeastern Iran.
"The foreign (intelligence) services form certain groups to stir sectarian war and create rift between the Shiites and Sunnis as their main agenda, and it is clear that when the ringleader of a group is arrested in a big operation, they move to reconstruct the group," Moslehi said, referring to the February 2011 arrest of Abdolmalek Rigi, the ringleader of Jundollah.
Meantime, he underlined the failure of the western intelligence services in their attempts to create insecurity in Iran, and said, "Due to the vigilance of the (Iranian) security bodies, they have always failed to attain their goals."
The US has been training and supporting anti-Iran terrorist groups in the Eastern and Western borders of the country in the last three decades.
Iran, located at the crossroad of international drug smuggling from Afghanistan to Europe, has taken new security measures in its border provinces following several attacks by terrorists and drug traffickers at its Eastern and Western borders.
A majority of insecurities at Iran's Eastern borders pertained to the operations conducted by the terrorist Jundollah group in recent years, but after Iran arrested a large number of its members and hanged its leaders, the US-backed group was dismantled.