Economy
North America
Interest rates should be 'zero, or less,' Trump lashes out at US the central bank
US President Donald Trump is lashing out at the "boneheads" in charge of the US central bank, calling for interest rates of "zero, or less."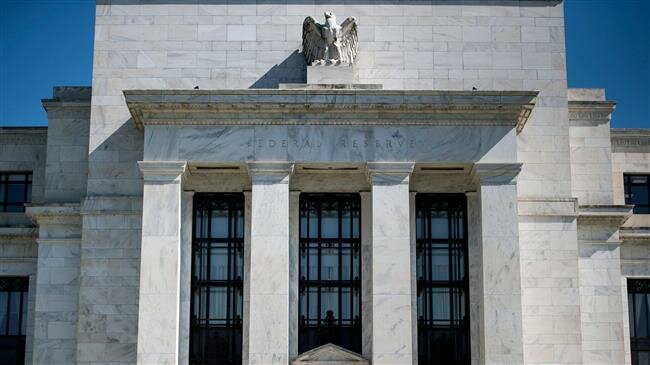 The president took to Twitter early on Wednesday to attack the United States Federal Reserve.
"The Federal Reserve should get our interest rates down to ZERO, or less, and we should then start to refinance our debt. INTEREST COST COULD BE BROUGHT WAY DOWN, while at the same time substantially lengthening the term. We have the great currency, power, and balance sheet," the president tweeted.
Fed may cut rates under pressure from TrumpThe United States central bank may cut interest rates under pressure from US president Donald Trump if inflation remains low until July.
He further denounced Federal Reserve Chairman Jerome Powell for his "naïveté."
"The USA should always be paying the lowest rate. No Inflation! It is only the naïveté of Jay Powell and the Federal Reserve that doesn't allow us to do what other countries are already doing. A once in a lifetime opportunity that we are missing because of 'Boneheads.'"
Trump has previously suggested that he would support resignation of the Fed chief.
Federal Reserve US economy's 'only problem': TrumpUS President Donald Trump has compared the Federal Reserve to a blundering golfer after the stock market tanked yet again.
"Do I want him to resign? Let me put it this way: If he did, I wouldn't stop him," he said last month.
A lifelong real estate developer, Trump has touted the booming US economy as one of his presidency's main achievements.
The US president frequently attacks the Federal Reserve to pressure it to lower interest rates.