Palestine
Interview of a Palestinian activist and Member GMJ International Executive Committee, Dr. Sarah Marusek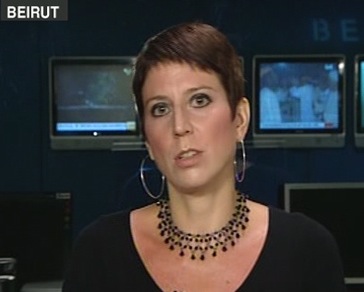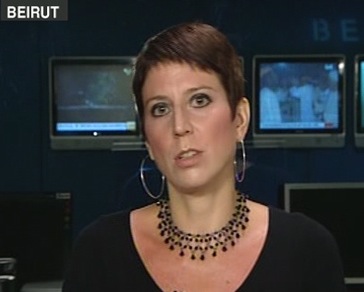 Islam Times: Please tell us about your role in GMJ? Sarah Marusek: I have been working with GMJ for the last two marches, and am currently sitting on the international executive committee as well as serving as the English language spokesperson. I am an American scholar and activist, and recently finished my PhD in social science on issues related to Islamic charity and social justice. My doctoral research focused on Islamic activism in Lebanon, and while in the field I also worked extensively with Palestinian refugees in Lebanon.
Islam Times: What preparations are finalized for GMJ 2013 uptill now ?
Sarah Marusek: We are still waiting for many of the details from our different world coordinators. Global communication is quite difficult, especially due to language barriers.
In spite of all these issues, our committee in Egypt has confirmed that a peaceful mass march is going to happen in Cairo, and I believe there will also be additional marches in other Egyptian provinces as well. In Cairo the march will start after Friday prayers at the Unknown Soldier Memorial. In Jordon our committee has announced a peaceful mass march, with the Islamic groups and national trade unions working together on this, but the location is yet to be confirmed.
Then in GAZA there will be a big festival, with a group of international activists joining the march via an international convoy that is being coordinated by the International Committee for Breaking the Siege on Gaza. Like last year, there will be a mass rally in Gaza. In the West Bank we are also anticipating a good mobilization for GMJ.
There are mass demonstrations being planned in Morocco, Algeria, Tunisia, and Malaysia, and some smaller marches are also scheduled to take place throughout Europe, Canada and the US. In London there will be a huge protest in front of the Israeli embassy.
More details will be announced soon, and we intend to publish the full program on our web site http://gm2j.com/main in the days before the march.
Islam Times: What sort of hurdles are there for GMJ delegates this year ?
Sarah Marusek: Last year we faced a lot of Zionist pressure, for example Israel put pressure on some of the Arab governments, especially the Jordanian government. Last year Egypt could not participate in a big way because of the post-revolution elections, but this year Egypt will be a strong site of resistance because the newly elected government is against the occupation of Palestine.
Last year the Zionists conducted a media and internet campaign against us, which is normal. During the last two days of the Global March our web site was hacked, but fortunately we had an amazing web person who helped us to resist these hackings. We expect the same again this year because Zionists have a whole army of people, many of whom they pay to work on the internet against any peaceful movement to liberate Palestine.
Last year in Gaza a young Palestinian man, unarmed, who merely approached the border fence with a Palestinian flag, was shot and killed by Occupation soldiers in cold blood.
Occupying forces also violently suppressed protests in Jerusalem and the West Bank, resulting in many injuries. Hopefully this year no one will lose his or her life. We are a peaceful protest movement and we are not involved in any violence, so the ferocious nature of the Zionist's crackdown on our march is unacceptable. Indeed this shows the world what occupation is really like – it is about violently subjugating humans on a daily basis. As an American activist it pains me that the Palestinians suffer the most during such solidarity events, not the international activists who get a lot of media attention. The Palestinians are always the ones who suffer, and they have to live with that suffering all the time. Palestinian families should not have to lose sisters, brothers, daughters, sons, mothers, fathers, grandparents and friends just because they participate in a nonviolent protest. This injustice is something that should shame all people around the world, and encourage us to act.
Islam Times: Israel is thinking that such initiatives are the cause of Israel's delegitimization , what do you think ?
Sarah Marusek: I think the Jewish state of Israel is inherently not legitimate, because it is founded on land that was shared among Muslims, Christians and Jews. The state of Israel violently imposed itself on this land and these peoples – Palestine, an already existing reality that has not gone away and which will never go away. Indeed Palestinians will always resist against the Jewish State of Israel because it is a racist apartheid state, and it is against international law. One day this land will return to a place where Muslims, Christians and Jews can all live together in equality and harmony.
In my own opinion, the ultimate flaw in the Zionist project is that while the Jewish experience in Europe was atrocious and their intense suffering generated legitimate fears for Jews that they would never be welcomed in multicultural societies, this experience was historically rooted in Europe and yet the response was to create a Jewish state on Palestinian land, where Jews were already living quite peacefully with Muslims and Christians. So it does not make any sense for Jews to take the European experience as the universal, especially when this also results in Zionists committing the same crimes against Palestinians that the European fascists once committed against Jews. Furthermore, early Zionists failed to appreciate the extent to which Palestinians would be committed to resistance, and this is a commitment that has been increasing from generation to generation. Palestinians have not given up, they will never give up, and they are struggling to liberate their land and people more and more each and every day.
The wonderful thing about GMJ is that it further globalizes the Palestinian resistance movement. Palestinians on the ground are the ones who are going to liberate Palestine, but because they are living under a brutal occupation they face physical limitations and so Palestinian refugees can play an important role in this struggle. My own hope is that in its own modest way, GMJ can help build a stronger resistance network for Palestinians throughout the region and also all over the world.
Islam Times: what are the destination points of GMJ this year ?
Sarah Marusek: This year, we will once again try to march as close as possible to Jerusalem, which as we know is very difficult because Israel puts pressure on its Arab neighbours. Even in Lebanon, it is very difficult for Palestinians to protest in the south, and this year the situation is especially tense due to the conflict in Syria. So we may not get as close to Jerusalem as last year.
But we don't actually want to cross the borders, not yet; the march to Jerusalem is a symbolic protest. The ongoing Arab uprisings have changed the region in profound ways, and we want GMJ to send a message to Israel that this change is mobilizing Arabs to protest against the occupation and to elect democratic governments that will take a stand against Zionism.
The Arab street has more and more of a voice, and this voice will go against the Israeli Occupation of Jerusalem and all of Palestine. We want to show Israel that its neighbours are against it due to its apartheid state, brutal occupation, racist laws, and abuse of international law. Israel is going to be more and more isolated as the Arab peoples stand up and demand change.