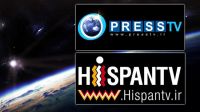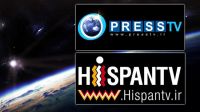 The International Federation of Journalists (IFJ) has condemned the bans by certain Western satellite operators on Iranian channels.
According to Press TV, Ernest Sagaga, the human rights and communications officer of IFJ, a Paris-based global federation of journalists' trade unions, denounced the politically-motivated bans.
Sagaga said "I do hope that this ban is going to be lifted very quickly because it does not serve any useful purpose. It is just limiting the source of information for many people and that is not a good thing."
On December 21, Hispasat took Iran's Press TV and Hispan TV off air, and ordered Overon, a subsidiary satellite company, to stop the transmission of the two international TV channels.
Overon said the ban on Press TV and Hispan TV followed a similar move by France's Eutelsat company, which had already taken several Iranian satellite channels and radio stations off air. It said the channels were removed because of "a wider interpretation of EU regulations."
However, Hispan TV can be watched on Madrid's land-based digital television because it has rented a short-frequency channel in Madrid and several other Spanish cities.