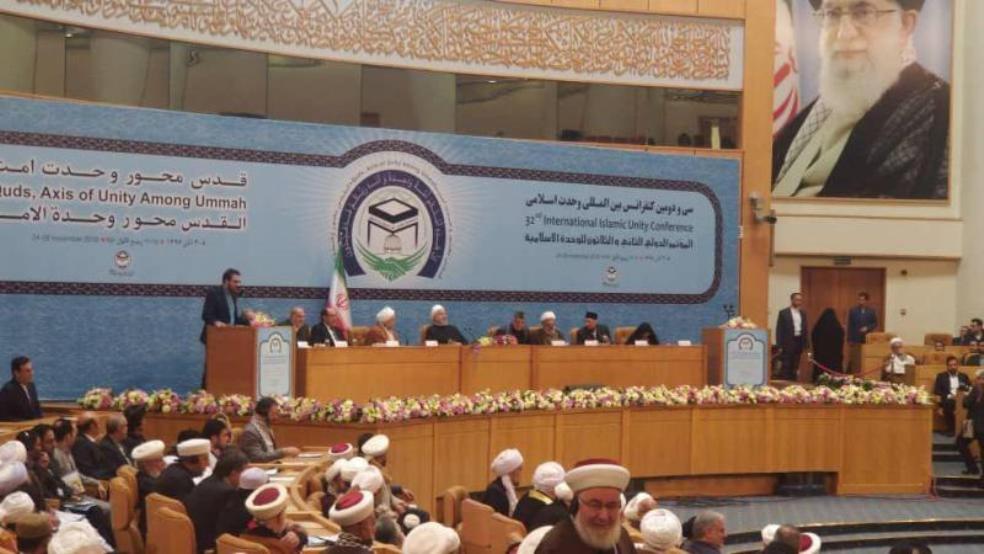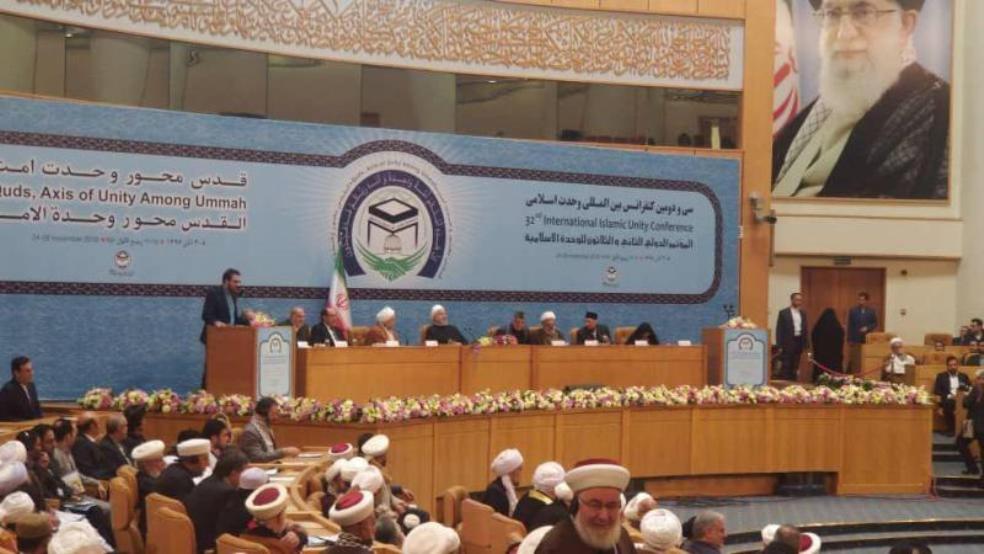 The 32nd International Islamic Unity Conference with the theme of "Quds, Axis of Unity Among Ummah" started work in the Iranian capital on Saturday for three days.
The Iranian President Hassan Rouhani also attended the conference in which 350 guests from 100 world countries have participated.
On the sidelines of the Islamic conference, several exhibitions are to be held, the participants are to meet with Supreme Leader of the Islamic Revolution Ayatollah Seyyed Ali Khamenei and celebration of the birth anniversary of the Prophet Muhammad is also planned.
Iran's Majlis Speaker Ali Larijani is to speak at the closing ceremony of the 32nd International Islamic Unity Conference.