Middle East
"Int'l Support Provided to Zionists Allows Them to Go Far in Committing Crimes"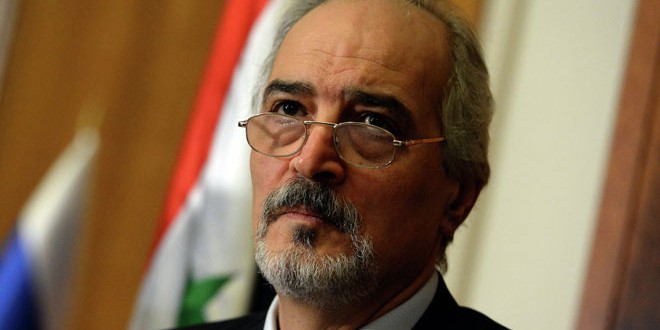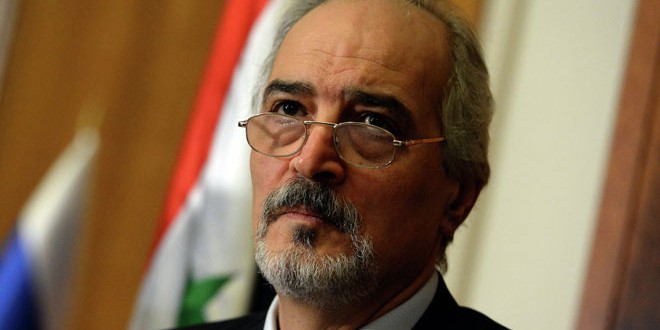 Syria's permanent representative to the UN, Bashar Al-Jaafari said that international support provided to the Zionist entity allows the arrogant occupation to go far in committing crimes against humanity.
During a UNSC session held Wednesday on the situation in the Middle East, Al-Jaafari reaffirmed Syria's sovereign right to the occupied Syrian Golan till the line of June 4th, 1967, stressing that this right is not subject to negotiation or concession.
"The usurped rights will be completely restored to their legitimate owners with the Israeli settlers' having to leave our land sooner or later," SANA news agency quoted the Syrian diplomat as saying.
"We will not give up our right of restoring our occupied land and will liberate our citizens under the Israeli occupation in the Syrian Golan by all means including the international law Charter and principles and the UNSC resolutions," he noted.
Al-Jaafari clarified that the suspicious international and UN silence on the Israeli policies and exercises encouraged it to go far in violating the agreement of Separation of Forces and the UNSC resolutions through providing all forms of support to the Takfiri terrorist groups in the Separation Zone in the occupied Syrian Golan.
The Zionist entity "went to the extreme in providing all forms of direct and indirect support to ISIL terrorists as it launched repetitive strikes on the Syrian territories in support of the terrorist groups."
Meanwhile, the Syrian diplomat wondered over the British Envoy's speech where he exposed "the British governments' pride" for issuing the Balfour Declaration.
"Syria believes that there is still a historical responsibility for the UNSC by correcting the track of the compass through adopting prompt procedures of putting an end to the Israeli occupation of the Arab territories including the occupied Syrian Golan," -Jaafari concluded.