Iran
Invaders on Iran shall share Saddam's fate: Top Commander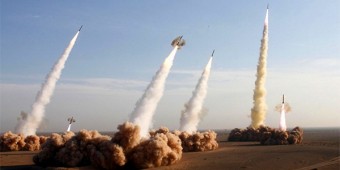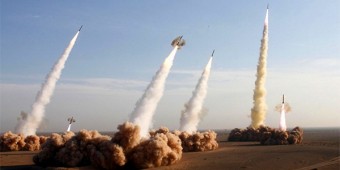 An Iranian military commander has warned that the enemies of the Islamic Republic will face the fate of Iraq's executed dictator Saddam Hussein and his ousted regime if they make a mistake and attack Iran.
"The enemies of the Iranian nation well know that if they choose aggression and military action against us, they will definitely make a strategic mistake in [their] calculation," Deputy Chairman of Iranian Armed Forces' Chiefs of Staff Brigadier General Gholam Ali Rashid said on Saturday.
Iran's Armed Forces, particularly the Navy, would suppress any possible attack by mounting their deterrent power and dealing an "offensive and surprising blow" to the enemies, he added.
The commander emphasized that the enhancement of Iran's power and its strategic naval forces in coastal and international waters would increase the country's deterrent power in the strategic confrontation with the US.
Rashid noted that the nature of the threats against the Islamic Republic is changing due to long-term presence of the US in the region.
However, Iran enjoys a unique position to make use of regional opportunities thanks to its top status in the region, he pointed out.
The US and Israel have threatened to carry out a strike against Iran's nuclear energy facilities based on the unfounded claims that the peaceful nuclear activities of the Islamic Republic include a military component.
Iran has vehemently refuted the allegation against its nuclear energy activities, arguing that as a committed signatory to the Non-Proliferation Treaty (NPT), and a member of the International Atomic Energy Agency (IAEA), it is entitled to use nuclear technology for peaceful objectives.
Iranian officials have also promised a crushing response to any act of aggression against the Islamic Republic.