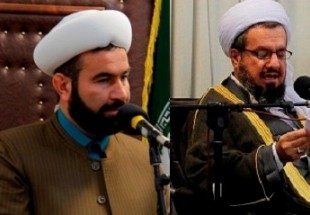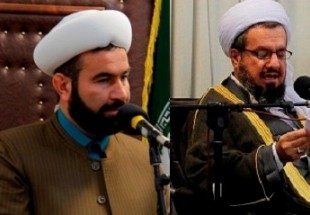 Religious consultant at Patriotic Union of Kurdistan (PUK) demanded for a halt to Saudi aggression on innocent people of Yemen stressing, "the invasion tarnished the Islamic Ummah unity."
Religious consultant at Patriotic Union of Kurdistan (PUK), Mamousta Niazi Houramani in an exclusive interview with Taqrib News Agency (TNA) stressed Muslim should work out an agreement in various areas noting, "We should put conflicts aside, placing much more attempt for securing solidarity of the Islamic Society."
"Exploiting the standing Feqhi unsettled disputations, the enemies fuel the banal conflicts among Muslims in a bit to make headway in accomplishing their set objectives," said the religious Sunni cleric.
To Mamousta Houramani, in this errant pass, some Islamic countries move in step with Islam foes. Of those, according to him, Saudi invasion on Yemen and its innocent people can be pointed out.
"Saudi blitz against defenseless civilians of Yemen were of those moves made in line with enemies' objectives," said the religious cleric calling for immediate stop to Saudi willful move.
"Sunni or Shiite does not make any difference for enemies since what they are after is tarnishing the divine religion and Islamic principles," said the Religious consultant at Patriotic Union of Kurdistan.
Iraqi Sunni cleric stressed, "Al-Saud invasion was a crime against human kind and People along with Sunni clerics of Iraq are against such moves, slamming them severely."
Along with Mamousta Houramani, another religious Sunni cleric of Kurdistan Mamousta Mohi Eddin, in an interview with TNA, placed stressed on the necessity of unity saying the construct is far and away the most important component of Muslims dignity and progress in various areas.
"In the wake of standing hatched plots backed by the regime of Zionism, we are witness to the emergence of DAESH and other Takfiri groups in the region," said the religious cleric noting, "Unfortunately some certain countries sided with these terrorists through backing these malignant measures."
Elsewhere in his remarks, Mamousta Mohi Eddin placed accentuation on the influential role of religious clerics in various areas calling on them to enlighten and inform people, providing a ground for countering against enemies' conspiracies.
Saudi Arabia has been carrying out airstrikes against Yemen since March 26 without a UN mandate. The strikes are meant to undermine the Houthi Ansarullah movement and restore power to fugitive former President Abd Rabbuh Mansour Hadi, a staunch ally of the Al Saud regime.
The United Nations (UN) says more than 2,600 people have been killed and at least 11,000 injured due to the conflict in the Arab country since March 19.