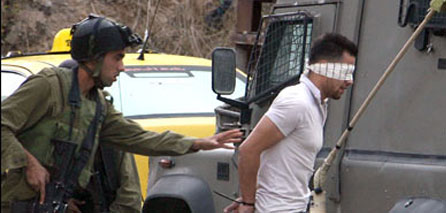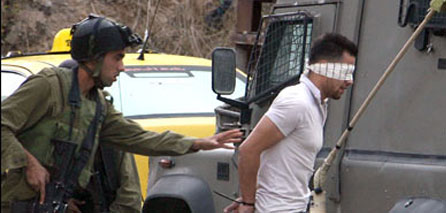 Israeli occupation forces detained on Monday two Palestinians after raiding their houses in the West Bank.
Israeli occupation forces raided the house of Sofian Baher, 34, in Bait Omar village in north of Al Khalil city, and then detained him.
Baher was released 4o days ago after spending 2 and a half years in the Israeli jails.
Israeli occupation forces raided neighborhoods of Al Khalil at the early hours of today, local sources reported.
In Bethlehem, Israeli forces detained Nedal Abu Jlighaf, 30, after raiding his house.
Israeli forces raid the West Bank on a daily basis under the pretext of searching for what they call "wanted Palestinians".