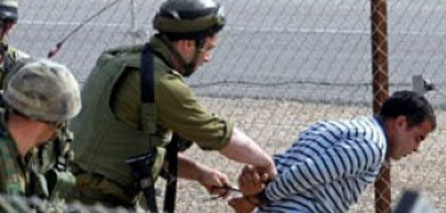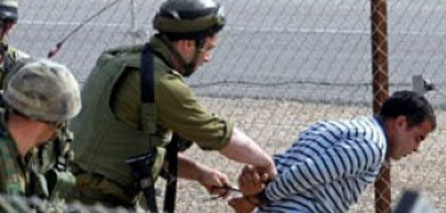 Israeli occupation forces raided today several neighborhoods in the city of Al Khalil.
Local sources said that Israeli forces raided the towns of Ezna and Yata in Hebron. They detained Nour Al-Kharouf, from Ezna after searching his house.
The IOF daily roams and raids the neighborhoods of Al Khalil under the pretext of searching for so-called "wanted" Palestinians.