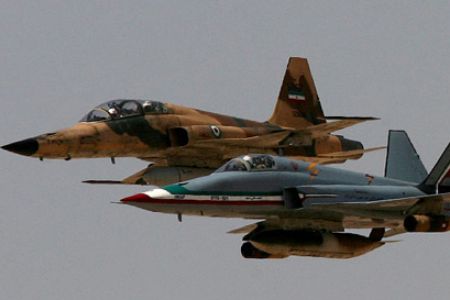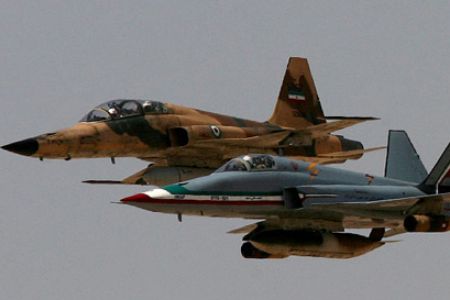 The Islamic Republic Air Force (IRAF) has completed the third stage of its weeklong military maneuvers in the west of the country, a report says.
The IRAF fighters "practiced loading weapons and other equipment" during the latest phase of the war games, named "Fadaian-e Harim-e Velayat 2," IRIB reported Iranian Deputy Air Force Commander Brigadier General Hossein Chitforoush, the spokesperson for the drills, as saying on Thursday.
Fighters from Air Force bases in Tehran, Esfahan, Tabriz, Shiraz and Bandar Abbas are participating in the drills led by IRAF headquarters in the western Hamedan Province.
The IRAF fighters, including the F-4, F-5, F-7 and the Sukhoi SU-24 fighter jets, also practiced aerial gunnery, hitting air-to-ground targets, and overnight operations for the first time in the drills that will last until August 7, the report added.
Iran says it is carrying out the four-stage military maneuvers in order to test state-of-the-art weaponry, the latest aerial combat tactics and different engagement techniques to keep abreast of the latest advances in aerial maneuvers and to strengthen the country's defenses.
IRAF is also reportedly testing its Pehpad drones in the drills.