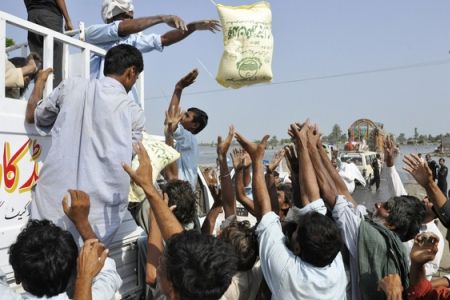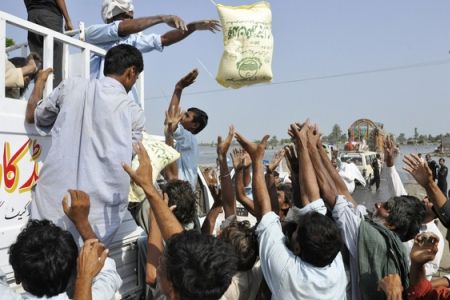 Iran is one of the three countries to send the highest amount of relief aid to the flood-inundated Pakistan, Iranian Interior Minister Mostafa Mohammad Najjar says.
So far, Iran has sent more than 200 tons in aid for the flood-ravaged people of Pakistan, Mohammad Najjar said at a meeting with his Pakistani counterpart Rehman Malek on Monday.
The relief aid includes food, medicine, blankets, tents, and other necessary items delivered to the Pakistani officials, the Interior Ministry's official website reported.
"From the very first days of the recent devastating floods in Pakistan, the Islamic Republic of Iran rushed to help the people of that country and dispatched its aids to Pakistan through its governmental and non-governmental agencies," Mohammad Najjar added.
At least 1,500 people have so far been killed in the floods which have washed through a fifth of Pakistan. The floods have affected up to 20 million others to become the country's worst-ever natural disaster.
The minister said he plans to visit the flood-stricken areas as the head of an Iranian delegation.