Iran
Iran, 6 countries to continue nuclear talks Wed.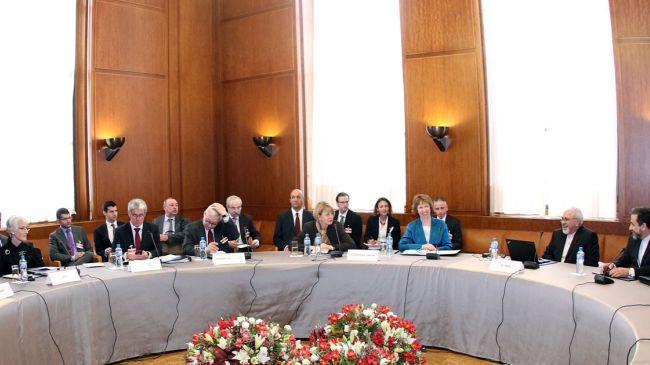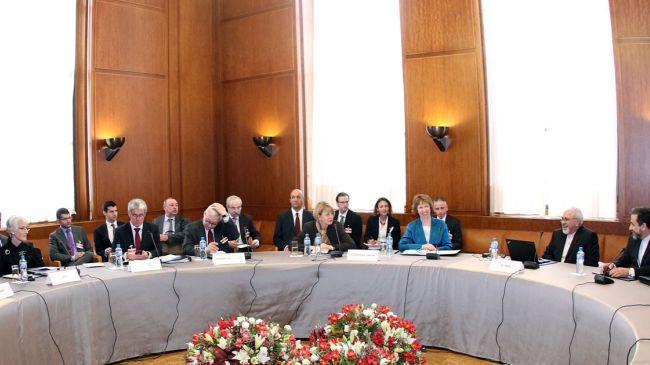 Iran and six world powers are set to start a second day of negotiations over the Islamic Republic's nuclear energy program in Geneva on Wednesday.
According to Iran's Deputy Foreign Minister for International and Legal Affairs Abbas Araqchi, the second day of the talks in Geneva will start with a delay at 11 am local time (16:00 GMT), as the other side has requested time to study the Iranian proposals.
Iran and the five permanent members of the UN Security Council – the United States, China, Russia, France and Britain – plus Germany held two rounds of talks on Tuesday.
The first round was held in the morning, attended by Iranian Foreign Minister Mohammad Javad Zarif and EU foreign policy chief Catherine Ashton.
During the morning session, Zarif presented Iran's proposal titled "Closing an Unnecessary Crisis, and Opening New Horizons."
Zarif and Aston were not present in the second round.
Earlier on Tuesday, Araqchi said the details of Tehran's proposed package will remain confidential until the talks have concluded.
Araqchi also described the talks as "positive," adding that the other side has welcomed Tehran's new proposal.
Ashton's spokesman, Michael Mann, also said the six major world powers had a sense of "cautious optimism" over the ongoing round of nuclear talks with Iran, adding, "We believe it is really time now for tangible results."