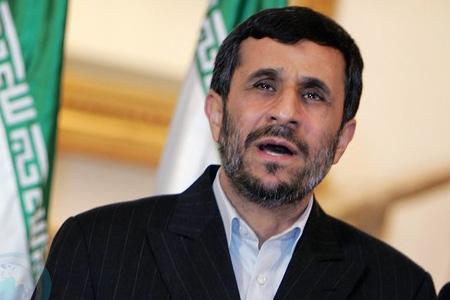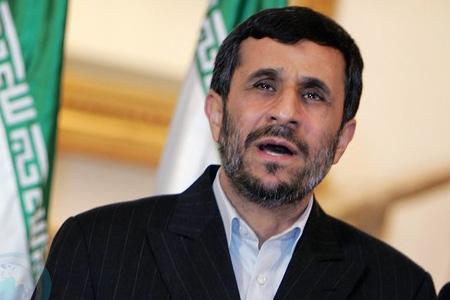 Iran's president has reiterated that the principal aim of his state visit to Lebanon is enhancing ties, describing the nation as "the focal point of resistance" against expansionist forces.
President Mahmoud Ahmadinejad made the remarks on Wednesday at Tehran's Mehrabad airport just before his departure for Lebanon's capital Beirut.
"Deepening bilateral ties in scientific, cultural, economic, political and tourism fields as well as discussing regional and global issues" are on the top of the trip's agenda, IRNA quoted the Iranian president as saying on Wednesday morning.
President Ahmadinejad also noted that his official visit was to reciprocate an earlier state visit to Iran by his Lebanese counterpart Michel Sleiman.
The president described Iran-Lebanon ties as historic and emphasized that both countries have long been maintaining good relations and recently talks and collaborations between officials of the two nations have greatly expanded.
The Iranian president also noted that the expression of antagonism by the enemy towards his visit is normal but totally "insignificant" from our perspective."
Heading a high ranking-delegation, President Ahmadinejad flew to Beirut on Wednesday morning in his first state visit to Lebanon since he took office in 2005.
During his two-day visit, the Iranian chief executive intends to sign numerous agreements for cooperation and joint projects in various fields.
US and Israeli officials have expressed anger and concern over President Ahmadinejad's visit to Lebanon. Tel Aviv's Foreign Minister Avigdor Lieberman has said that the regime was "extremely worried" about the visit.
Earlier on Tuesday, Leader of Lebanon's Free Patriotic Movement Michel Aoun denounced as "disgraceful and offensive" the US and Israeli objection to the visit.
Many Lebanese politicians and media outlets have welcomed Ahmadinejad's visit as a historic and promising effort that will promote unity among Lebanese political factions as well as bilateral trade and other interactions.