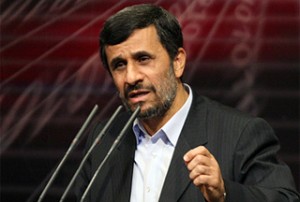 IRI President receiving Iran's new ambassador to Norway spoke of fostering relations with every country in the world, except the Zionist regime, as basis of the Islamic Republic of Iran's foreign policy.
"Our ambassadors should notice that they are setting the goals of our country from the vantage point of an ideal system that would replace the present system," President Ahmadinejad said.
He also said all countries were willing to develop economic relations with Iran, adding that sanctions were meaningless in the world of free trade.
In a separate meeting with IRI ambassador to Jordan, the President pointed to ambassadors' important missions abroad adding that they should invite people to divine values, justice, purity and honesty.