Iran
Technology
Iran Air Defense Force Inaugurates Electronic Data Processing Center in Southeastern Iran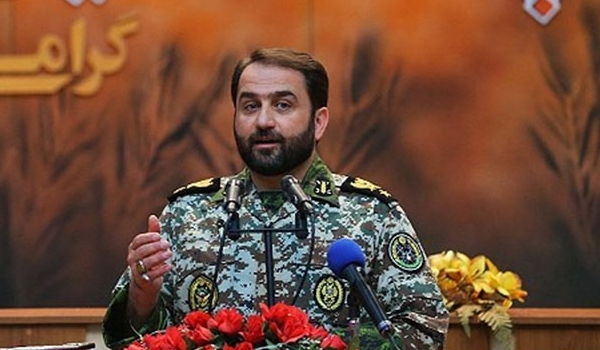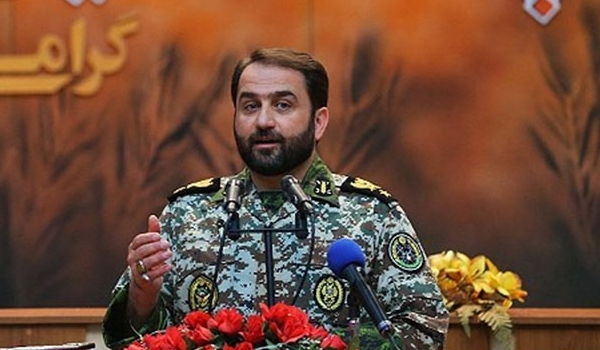 Iran's Air Defense Force inaugurated an electronic data processing center in the Southeastern city of Kerman on Wednesday in the presence of Commander of Khatam ol-Anbia Air Defense Base Brigadier General Farzad Esmayeeli.
General Esmayeeli visited different sections of Shahid Salehi air defense base in Kerman, including the newly built electronic processing complex after the inauguration ceremony.
Esmayeeli had announced in September that Iran will unveil and launch several new hi-tech radar and air defense systems with various capabilities, including trace and identification of small flying objects, this year.
"Arash 2 radar system with the capability of discovering small flying objects which used the world's state-of-the-art technology is one of the latest achievements" of Iran's air defense, Esmayeeli said in a press conference on the occasion of the Air Defense Day in Iran.
He described indigenization of systems and equipment as a priority for Iran's defense system, and said, "Since last year, 4 systems have become fully operational, which will be unveiled and added to the air defense cycle soon." "One of these systems is a long-range space radar with combined frequencies and the capability of discovering small flying objects and cruise missiles."
Esmayeeli also elaborated on the new defense systems built by the country's specialists, and said, "All Talash 1, 2 and 3 missile systems which enjoy the capability of engagement have been tested and will join the integrated (missile defense) network soon."
Also in August, senior Iranian military officials said Iran enjoys such an integrated air defense system now that no enemy flying object can approach the country's border without being noticed.
"At present, every part of the Islamic Republic of Iran's airspace is connected to the integrated air defense network and the smallest movements cannot go unnoticed by the eagle eyes of the air defense base," Lieutenant Commander of Khatam ol-Anbia Air Defense Base Brigadier General Alireza Sabahifard said.
He underlined the special importance of air defense in the country's defense system, and said, "Before the Islamic Revolution in Iran (1979) air defense was limited to protecting a number of Air Force bases and some important cities, but when the Iraqi-imposed war on Iran (1980-1988) started and the enemy launched comprehensive attacks on all the sensitive and vital centers of the country, Iran's air defense grew on a daily basis to the point that now air defense units have been deployed in more than 3600 sites."
In relevant remarks in April, General Sabahifard said the Iranian air defense force enjoys state-of-the-art detection and interception systems and is monitoring the country's skies 24 hours a day.
"The air defense force is monitoring the country's skies day and night with the help of various state-of-the-art and indigenized radar systems and its integrated watchtower system," he told reporters at the time.
General Sabahifard underlined that the air defense force should pursue its missions with high speed and precision. "Thus, this force is rapidly enhancing its capabilities through its cooperation with the industrial sector and the universities.
In November 2012, different systems with the capability of intercepting incoming cruise missiles as well as optimized and indigenized air defense missiles were tested in the massive aerial exercises code-named 'Modafe'an-e Aseman-e Velayat 4 (Defenders of Velayat Skies 4)'.
The advanced home-made Ya Zahra air defense missile system was among the systems tested in the wargames.
The air defense weapon is capable of identifying, intercepting and destroying aerial targets, including different types of aircraft, choppers and Unmanned Aerial Vehicles (UAVs).
Ya Zahra is a mobile system and can be linked to the country's integrated air defense network and is capable of engaging and destroying several aerial targets simultaneously and also has a powerful fast reaction and full detection capabilities.
The Iranian officials have always stressed that the country's military and arms programs serve defensive purposes and should not be perceived as a threat to any other country.