Featured
'Iran air defense ready to counter threats'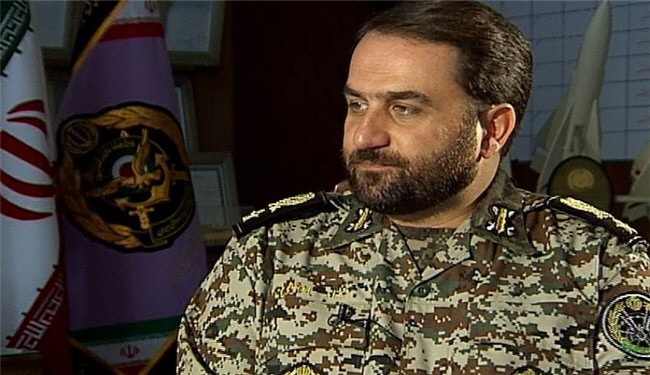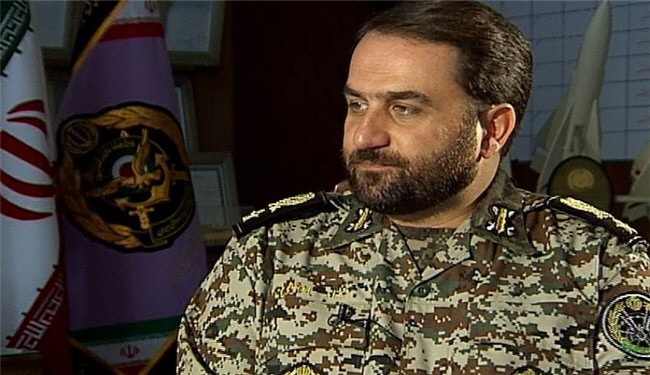 A senior Iranian commander says the country's air defense systems are capable of countering threats without any needs to foreign air defense equipment.
In an interview with Al-Alam, Commander of Khatam al-Anbiya Air Defense Base Brigadier General Farzad Esmaili said Islamic Republic of Iran's air defense is capable of confronting a massive range of threats facing the country in the region.
Referring to great achievements gained in recent years in air defense sector, Esmili said defending country's territorial integrity is the main duty of Iranian armed forces, saying that these forces should be vigilant to keep all their own developed achievements which could be targeted by enemies.
To reach such aims, we had to upgrade our radar and missiles systems as well as electronic surveillance requirements, the commander said.
He said the technically and tactically unique defense systems were not only deployed in sensitive locations but they were also applied in our geographic border lines to pave the ground for immediate detection of enemies' threats.
Refereeing to the indigenous nature of all defensive facilities in Iran, Esmaili said that the main challenges that most of the regional countries are facing with them are about these countries' total independence on the main manufacturers of such air defense systems.
He said Iran's air defense has started to produce such systems internally from several years ago and based on our own-defined tactics in the region, we are going to upgrade our military equipment.
"To encounter the US and Zionist regime's very dynamic threats, Iran has already deployed very active air defense systems in more than 3600 locations all around the country."
"And right now, we are not in a need of any equipment to be imported from foreign countries in this regard," the commander added.
He added that the country's Defense Ministry has already upgraded the mobile version of Iran's indigenous S-200 missile defense system.
He said the fire power and precision targeting of the new version of the S-200 system have been improved and tested successfully which could be applied in targeting the unmanned drones.
The commander also unveiled the new development of an indigenous space radar system, which can detect targets up to 2500 km away and is now part of Iran's air defense system.
Esmaili said earlier that Iran is mulling plans to develop its air defense systems based on the possible threats which might be posed to the country in the next five years.
He also downplayed the effects of the western sanctions on the progress of Iran's defense industry, and announced that Iran's air defense is implementing 15 operational projects now.
In recent years, Iran has made great achievements in its defense sector and attained self-sufficiency in producing essential military equipment and systems.
The Islamic Republic has also held several military drills to enhance the defense capabilities of its armed forces and to test modern military tactics and equipment.
Iran has repeatedly said that its military might poses no threat to other countries, reiterating that its defense doctrine is based on deterrence.