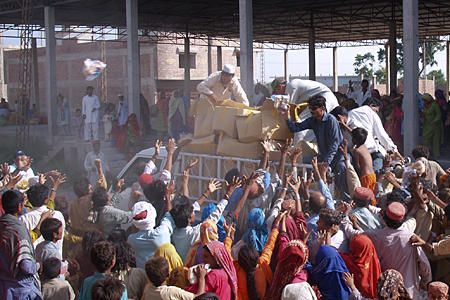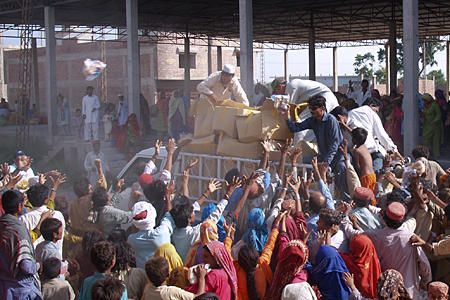 Iran has allocated $100 million for the reconstruction of Pakistan's flood-hit areas, says Iran's envoy to Islamabad.
"Iran plans to dispatch 100 truckloads of foodstuffs, clothing and blankets to help the flood victims in Pakistan," added Iran's Ambassador to Pakistan Mashallah Shakeri.
Shakeri said Pakistan has already receieved 20 plane-loads of relief supplies and basic necessities. He noted that the first contingent of the shipments consisted of clothing, tents, grain and mattresses with an estimated value of $4 million.
By October 2, more aid will be delivered to Pakistan through Iran's border city of Zahedan, Fars News Agency quoted the official as saying on Thursday.
Meanwhile, Hussein Anvari, Chairman of Iran's Imam Khomeini Relief Committee told reporters that all possible efforts were underway to enhance the relief aid efforts to Pakistani flood victims.
Every week, the Islamic Republic sends 60 tons of relief goods and public donations to Pakistan.