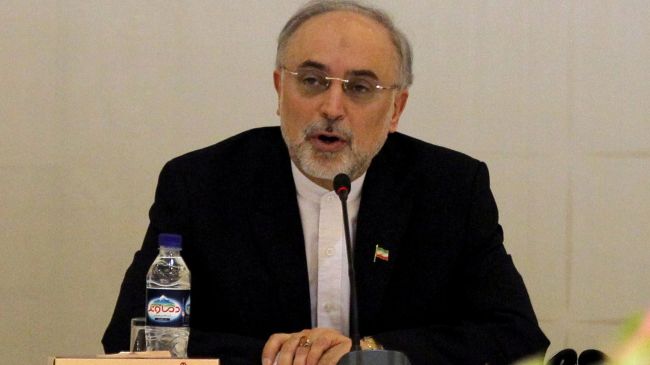 Iranian Foreign Minister Ali Akbar Salehi says relations between Iran and Egypt are strong and good.
"Relations with Cairo have been developing progressively since the popular revolution in this country, and this is because of the two countries' determination," the Iranian foreign minister said in an interview with IRNA in Berlin on Monday.
Salehi stated, "Egypt is a very important country in the region," and expressed hope that the two countries would expand their political ties in the future.
He made the remarks just before leaving the German capital for Cairo to attend the 12th summit of the Organization of Islamic Cooperation (OIC).
The OIC meeting, which Iranian President Mahmoud Ahmadinejad will also attend, began on February 2 and runs until February 7.
The OIC, which was established in 1969, has 57 member states spread over four continents.
Iran severed its diplomatic ties with Egypt in 1980, after the Islamic Revolution of 1979, because Egypt signed the Camp David Accords with Israel and offered asylum to former Iranian dictator Mohammad Reza Pahlavi.
However, the Egyptian revolution of February 2011, which deposed former dictator Hosni Mubarak, led to a thaw in relations between Tehran and Cairo, although full diplomatic relations between the two countries have not yet been restored.